Just to name a few who have already Experienced A Greener World thanks to STI
Schools / Universities
Georgetown University
Good Sheppard Episcopal School
Leadbetter Academy – Champions Gate, FL
Pennsylvania State University
Princeton University
Seton Hall University
St. Bonaventure University
University of Michigan
University of Nebraska
University of South Carolina
Weber State University
West Point Military Academy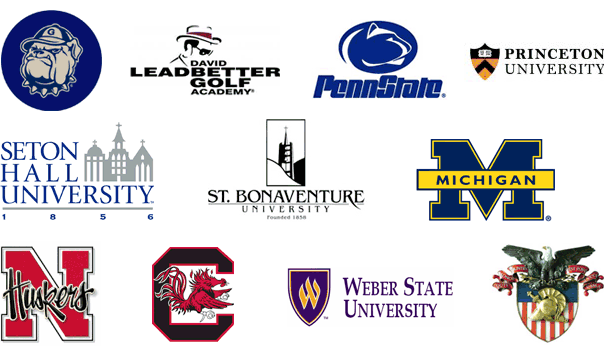 "Your putting green installers are true craftsmen."
~ David Leadbetter
, World Renowned Golf Instructer/Teaching Professional, David Leadbetter Academies
Golf Clubs / Country Clubs
BallenIsles Country Club – Palm Beach Gardens, FL
Baltusrol Golf Club – Springfield, NJ
Brookville Country Club – Long Island, NY
Burning Tree Golf Club – Washington D.C.
Caves Valley Country Club – Owing Mills, MD
Caves Valley Golf Club – Owing Mills, MD
Champions Gate Golf Club – Orlando, FL
Champion Hills Country Club – Hendersonville, NC
Cog Hill Golf and Country Club – Chicago, IL
Elmhurst Country Club – Moscow, PA
Friars Head Country Club – Long Island, NY
Glen Oaks Club – Long Island, NY
Kinloch Golf Club – Manakin-Sabot, VA
Oakmont Country Club – Oakmont, PA
Old Palm Golf Club – Palm Beach Gardens, FL
Old Westbury Country Club – Long Island, NY
Palm Beach Golf Centers – Palm Beach Gardens, FL
Pebble Beach Golf Links – Pebble Beach, CA
Piping Rock Golf Club – Long Island, NY
Pittsburgh Field Club – Pittsburgh, PA
Robert Trent Jones Golf Course – Gainesville, VA
Scarsdale Country Club – Westchester, NY
Spyglass Hill Golf Course – Pebble Beach, CA
The Cliffs – Greenville, SC Walt Disney World (All Courses) – Orlando, FL
Winged Foot Golf Club – Mamaroneck, NY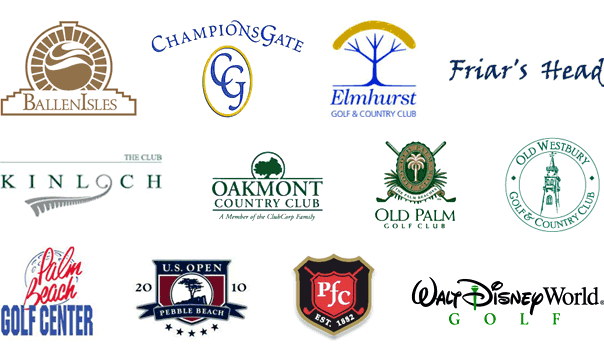 "I have been a long time user of STI products and have enjoyed an STI putting green at my home."
~ Jim McLean
, World Renown Teaching Professional/Instructor, Jim McLean Golf Schools
Athletes / Teams
Baltimore Orioles – Training Facility
Baltimore Ravens
Brad Faxon – PGA Tour Player
Brett Favre – NFL MVP
Brett Hull – NHL MVP
Brian Shimer – United States Men's Olympic Bobsled Coach
Bruce Zabriski – PGA Club Pro of the Year
Christina Kim – LPGA Tour Player
Dante Bichette – 4-time Major League All Star
David Leadbetter – World Renowned Golf Instructor
Jan Stephenson – LPGA Professional
Jim McLean – World renowned golf instructor
Dr. Jim Suttie – Named One of GOLF Magazine's Top 100 Teachers
Miami Dolphins
National Indoor Football League
New York Yankees

"The putting green is fantastic!!  I am really enjoying putting on it. Tom and I have had some terrific matches. Having you install the green was my favorite experience of our move to our new home. Thank you again for all of your attention to detail. I hope our paths cross again soon."
~ Maggie Will
, PGA Professional/Tour Player
Other Organizations
Boys & Girls Clubs of America
Broward County Florida Park & Recreatio
City of Silver Spring – Montgomery County, MD
Fox Sports
Golf USA
Heavy Putter Company
Holiday Inn
MacGregor Golf
National Naval Medical Center
NFL Y.E.T. Centers – Boys & Girls Club
Pet Ritz America
PGA Tour Superstore – STI Official Turf Supplier
Seneca Nation of Indians
United Way Center of Excellence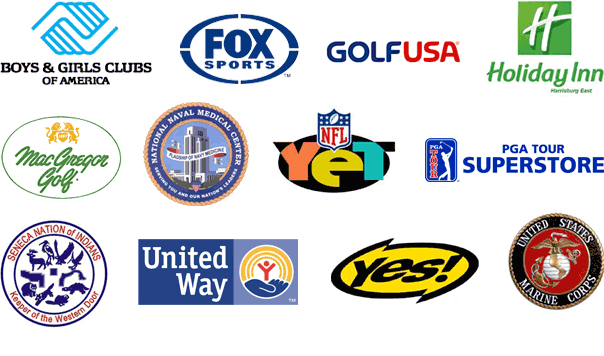 "My finished green came out even better than I had imagined, and the entire transformation only took a few days."
~ Trevor Immelman
, PGA Tour Professional and 2008 Masters Champion