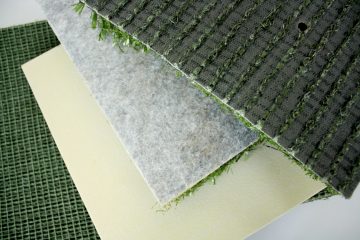 Our turf has several different backing options, but do you know the ins and outs of all of them? One of these backings is SilverBack™. SilverBack™ is a pure urethane secondary coating that is strength under your turf. SilverBack™ helps to provide the strongest tuft bind obtainable. It penetrates the yarn system instead of only sitting on the back stitch. This ensures each yarn fiber is secured. This means it will take more pounds of pressure to rip the grass out of the backing. This means SilverBack™ is like a barrier that protects the yarn.
So now you know what SilverBack™ is, why is it important? SilverBack™ is important because it is designed to offer maximum performance in every facet of our synthetic turf system. It avoids fillers like air and sand. SilverBack™ also helps the life of the turf in high traffic areas like pet facilities, agility sports, and commercial landscaping. Another way it helps is by reducing the risk of wrinkles, expansion, and shrinking! All these things are continuously provided throughout the life of the product.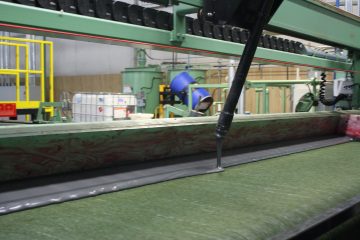 Now that you know what SilverBack™ is and why it is important, we wanted to tell you of some of our more popular products for some of the applications. If you are looking for something in landscaping or playgrounds, Softlawn® EZPlay and Softlawn® Fresh Zoysia Plus are your best options. If you are laying turf for a pet facility or pet area, then you're going to want to use SoftLawn® Kennel Cut Plus. For putting greens, we have STI Tour Shots Plus and STI Bent Grass as great options.
If you have any questions about SilverBack™ or any products listed, reach out to a member of our team today!