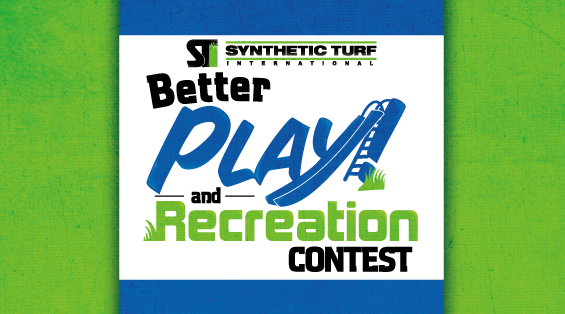 Producing tears, cheers and a whole lot of encouragement about how others are making the world a better place, we received a tremendous amount of excellent entries from charitable organizations for our Better Play & Recreation Contest. After a lot of deliberation, we were finally able to whittle it down to ten national finalists whose stories are guaranteed to inspire you. The stakes are high ? the winner will receive a turnkey synthetic turf installation worth up to $50,000 to enhance their ability to help the populations they serve. Now it is up to you to choose who wins the prize!
You can vote online now at http://bit.ly/13hytvS. Voting ends at 5:00pm EST on June 21, 2013. Individuals can cast one vote per day per IP address and Facebook page, and return daily during the 30 day period to vote. The winner will be determined by the largest number of votes received.
Meet the Finalists
Collectively, the finalists have helped improve the lives of hundreds of thousands of youth, people with disabilities, active troops and military veterans, and dogs in need of rescue. Here is the list, along with a link to each of their online voting profiles:
Alma Pre-School- Castro Valley Unified School District, Castro Valley, CA – http://bit.ly/13FBl61
Button Hole, Providence, RI – http://bit.ly/13FBu9y
The Children's Course/The First Tee of Greater Portland, Gladstone, OR – http://bit.ly/13FBNRH
City of Refuge, Atlanta, GA – http://bit.ly/13FC6Ms
Golf Supports Our Troop, Madison, NJ – http://bit.ly/10eCP2X
Hope Animal Rescues, Godfrey, IL – http://bit.ly/13FCt9A
Island Creek Park on Kerr Lake, Buggs Island, North Carolina – http://bit.ly/10eDDEP
Northwest Louisiana Youth Golf & Education Foundation, Shreveport, LA –  http://bit.ly/13FCXwy
Peninsula YMCA/First Tee, Newport News, VA –  http://bit.ly/13FXhxV
Society for Handicapped Children & Adults, Modesto, CA –  http://bit.ly/13FXz7Y
?Selected for their extraordinary impact and mission, it is our privilege to highlight the accomplishments of each of the finalists,? said Dakota Harp, General Manager of Synthetic Turf International. ?We look forward to seeing this prize enhance the winner of the public vote?s ability to help the populations they serve.?