Featured Application: STI Chicago Installs Bocce Court at the Telegram Lounge Inside Downtown Chicago's Newly Renovated Old Post Office Building
This week's Featured Application comes to us from the Windy City of Chicago.  Nick Guerra and the team from STI of Chicago installed this Bocce court at the Telegram Lounge inside the newly renovated Old Post Office Building in Downtown Chicago.
The bocce court, which features Pro Ball turf, is part of a massive renovation project at the Old Post Office Building.
Nick and his team designed and installed the court using 540 square feet of black Pro Ball Turf with a logo cut into the center.  The turf features a 5MM foam backing to absorb some of the impact of the bocce balls when they hit the turf.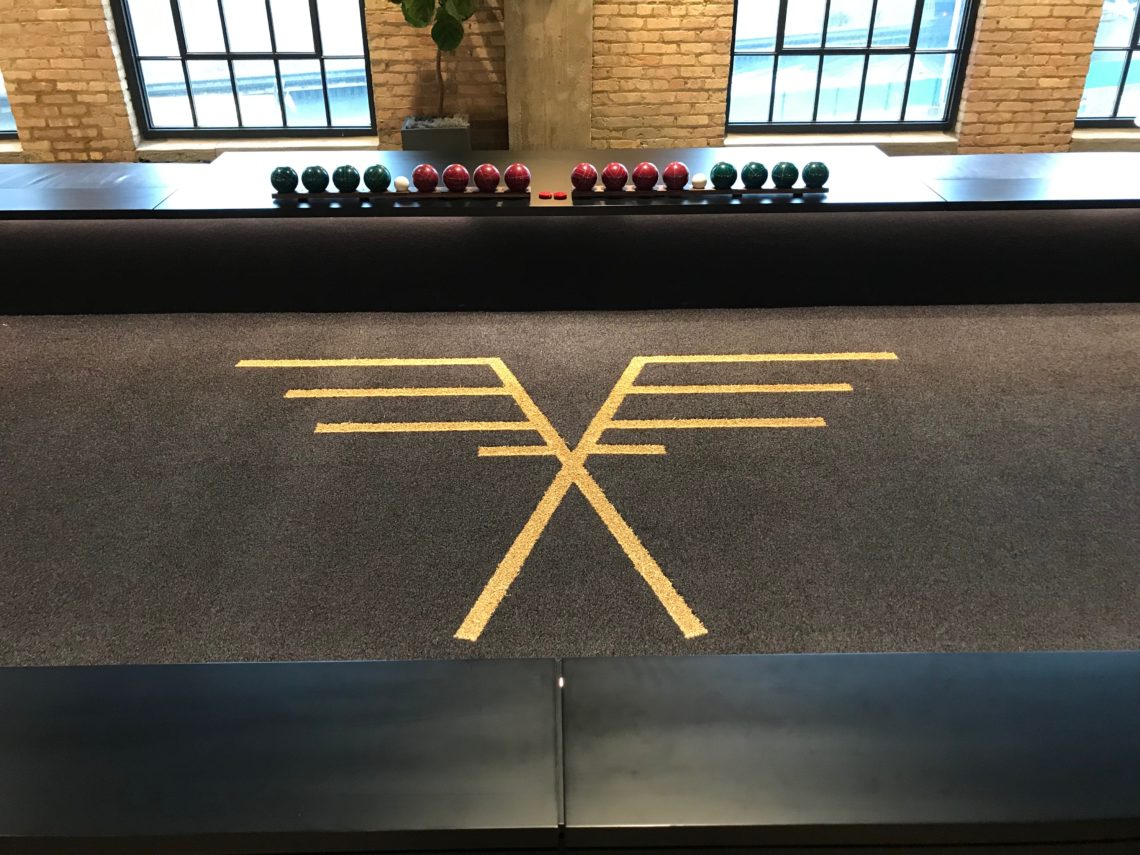 Nick and his team designed the bocce court to be one of the centerpieces of the Telegram Lounge, which features a few other games for patrons to play.  Pro Ball Turf is the ideal product for bocce courts because of the tight, dense construction, and the foam backing.  There are a variety of color options for Pro Ball Turf, making it ideal for custom logos.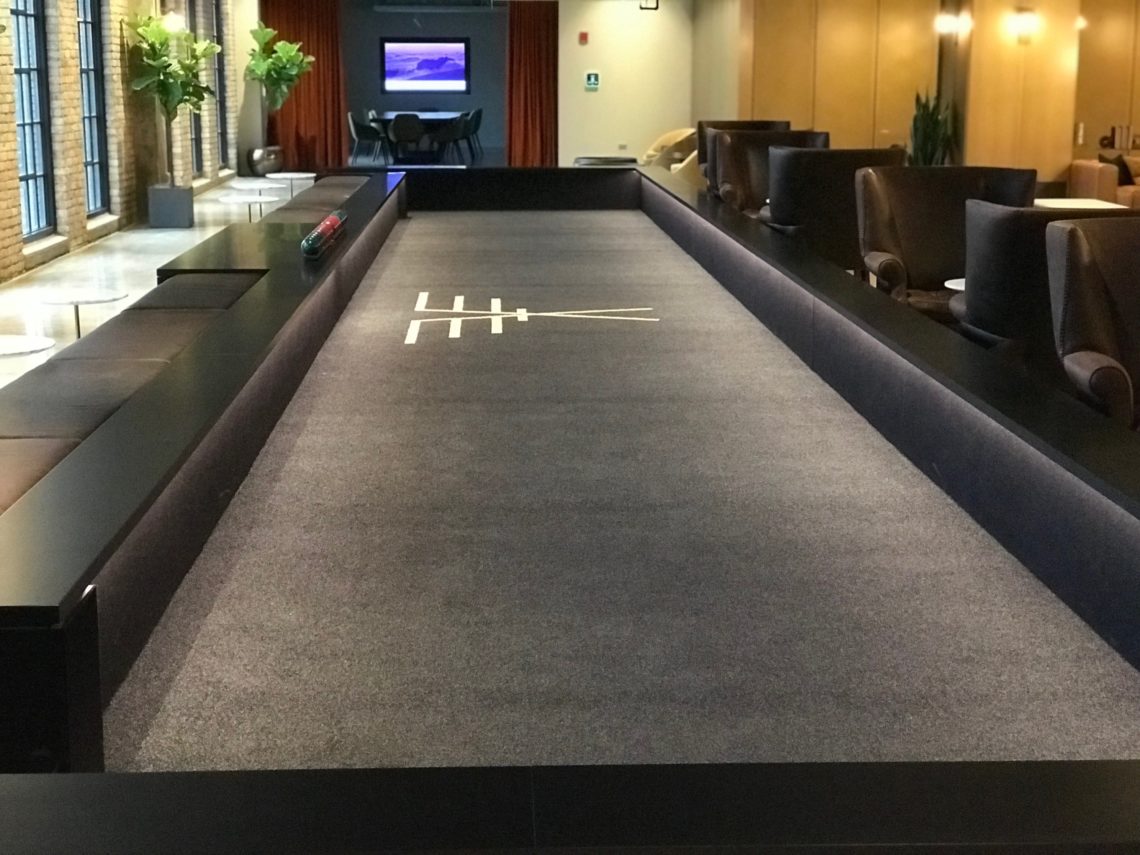 The Old Post Office is located in Southwestern Downtown Chicago. It stopped service in the mid 1990's.  Before shutting down, the post office routinely handled 19 million letters each day.
When the post office shut down, the building was abandoned for more than two decades.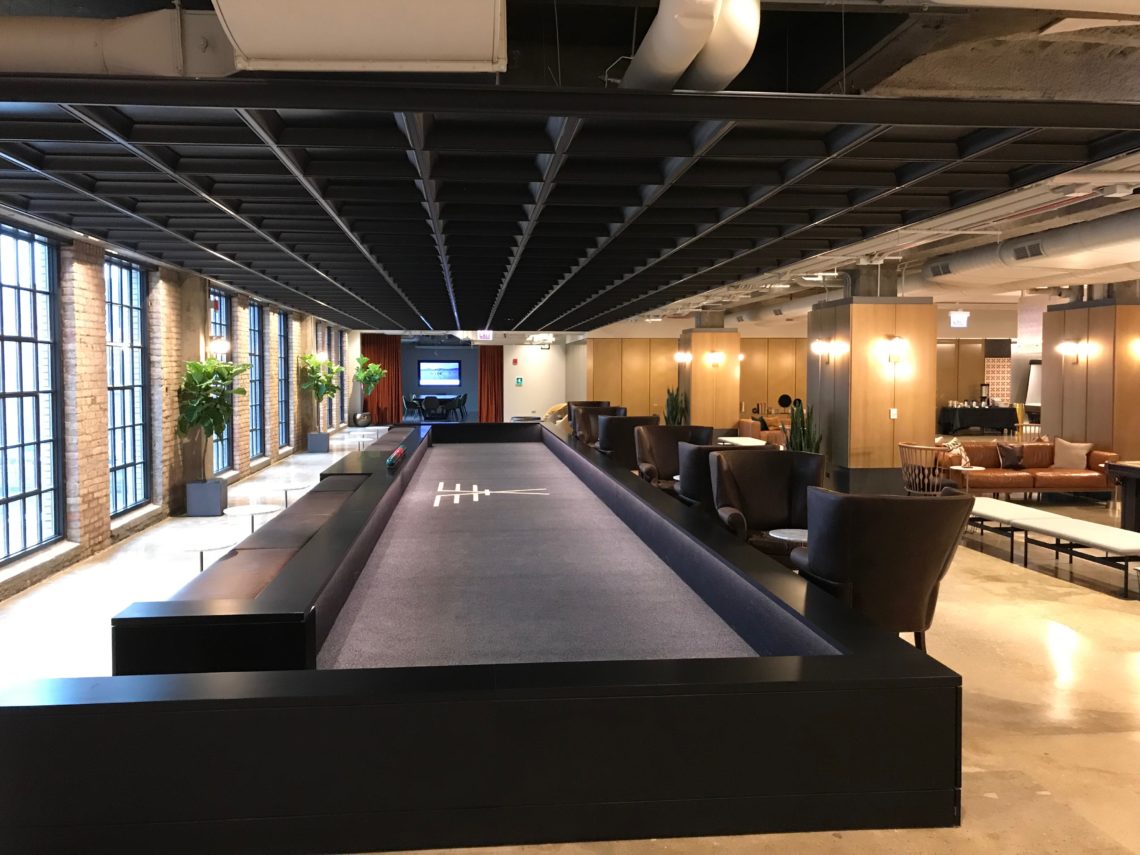 The Overall Project
The renovation required LOTS of work.  Over 20 million pounds of debris was removed from the property, mostly by helicopter.  90 percent of the material removed was, or will be, recycled.
The project required 27 different construction-related firms to be under contract.  That meant more than 200 workers per day since 2016, and over 99,000 man hours.
The Old Post Office Building will be home to several big companies.  Uber announced that they would be leasing over 460,000 square feet of space in the building.  They will be hiring close to 2,000 new employees to help fill the space.  Walgreens also announce plans to move their corporate base to the building, along with PepsiCo, Ferrara Candy and Home Chef.
The project is viewed as a major revitalization effort for the Southwestern part of the downtown Chicago area, inside the loop.  Plans are underway for other areas of downtown as well.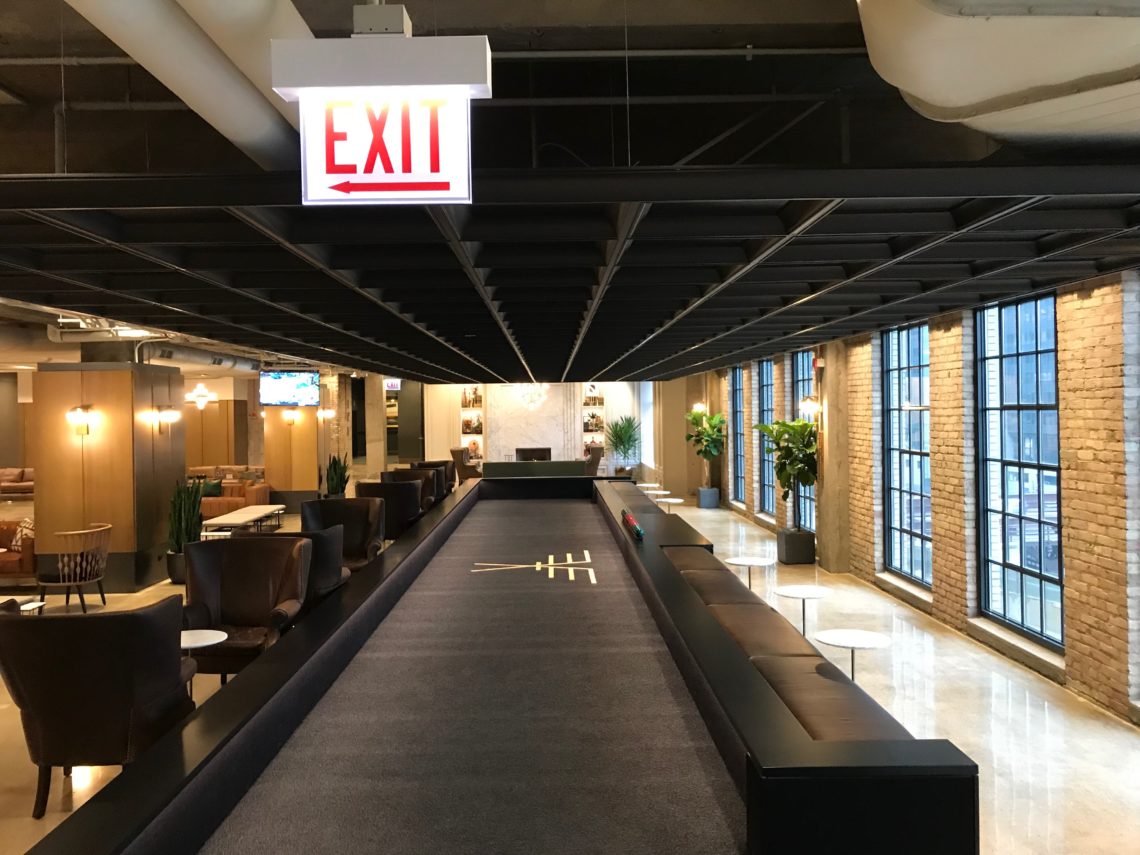 Visit our application page for more information, browse our gallery for ideas and contact STI to Experience A Greener World.