This featured install from STI Canada is now 3 years old and according to Carl Macdonald owner of CityFit Professional Training Inc. "The turf is wearing very well, it works perfectly!"
The client's name is Carl McDonald, and according to our installer Scott Smockum of STI Canada, "I know he is happy with the turf as he has given us a couple other jobs that were derived from his facility."  This was a 12'x60′ strip with a 6yd white end zone and also white lines tufted in every 5 yards that allows for more precise training.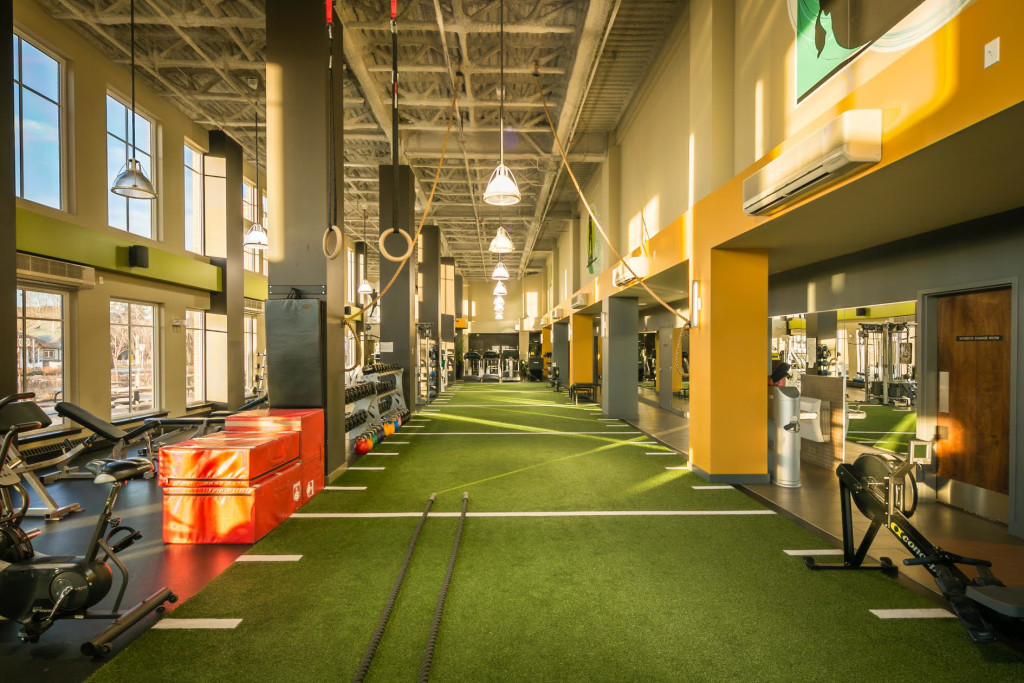 The turf installed is our Trainer's Choice on 5mm Foam with inlaid hash marks and lines from Aquafab. This non-rubber infilled turf has all the advantages of previous generations and performs even higher in wear and resistance tests. The blend of nylon and polyethylene is an almost perfect 50/50 combination.
This gives you the durability of a traditional nylon field, with the softness of the new generation rubber-filled turf. No rubber infill makes maintenance easier, and up to 10% cooler. These systems can also be portable with added 4" or 8" Velcro.
About CityFit
CityFit Professional Training has gathered under one roof the top independent fitness, nutrition, rehabilitation and strength and conditioning specialists to assist you in reaching your personal and specialized goals – and change your life. Calgary's ground-breaking premiere personal training facility has been meticulously handcrafted to guide you to health, fitness and lifestyle enhancement.
Visit our application page for more information, browse our gallery for ideas and contact Synthetic Turf International® to Experience a Greener World!