This week's Featured Application is from Kingfisher Development LLC, located in Tampa, Florida. STI of Tampa Bay's Fritz Hofmeister and his wife Liz, installed a putting green at St. Joseph's John Knox.
St. Joseph's John Knox is a "comfortable, independent retirement living facility with financial security in Tampa Bay, Florida," which provides "Care-Free Retirement for fun-loving people who never want to stop discovering the pleasures of life."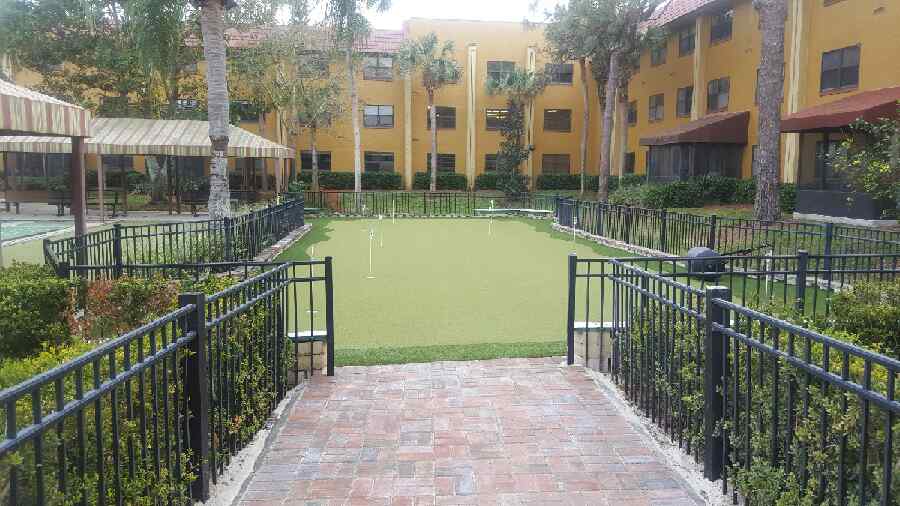 The project was completed using Synthetic Turf International's NP 45 in forest/olive for the main putting area SoftLawn® Pro Cut in field/olive for the fringe surrounding the green.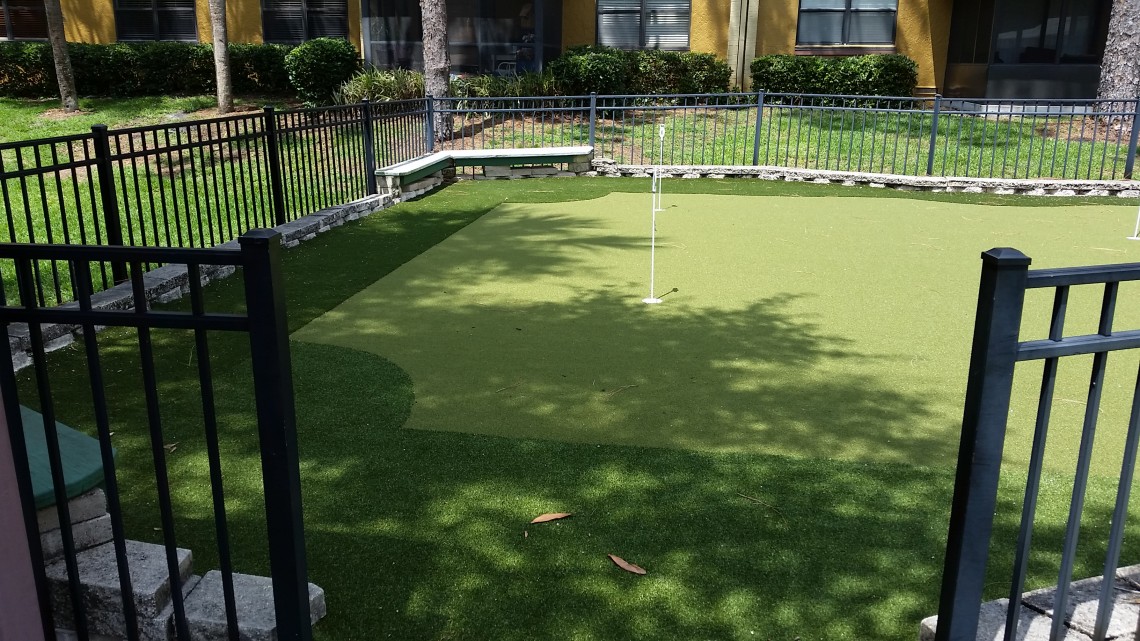 What's neat about this story is that residents really wanted it and they actually did a fund raiser for part of the cost of the project.  In fact, several residents watched the installation daily and when complete there were 80 and 90 year old residents ready to test it out!"
Visit our application page for more information, browse our gallery for ideas and contact Synthetic Turf International® to Experience a Greener World!