Tyson Lamb, one of the golf industry's most promising club makers, recently installed a putter-testing station in his newly renovated Texas-based office using Synthetic Turf International's NP-50 turf.
Known for its true roll quality and consistent Stimpmeter speed, the cross-stitched NP-50 turf was installed over a Tour Links base — giving Lamb the ability to not only test his highly sought-after, custom-made putters but also to transport or store away his lab when needed.
Lamb has also built a massive following on Instagram, amassing more than 22,000 followers who get the inside scoops on his newest creations and styles. And his products go beyond the greens. Lamb crafts putter covers, hats, shirts, ball markers and the like.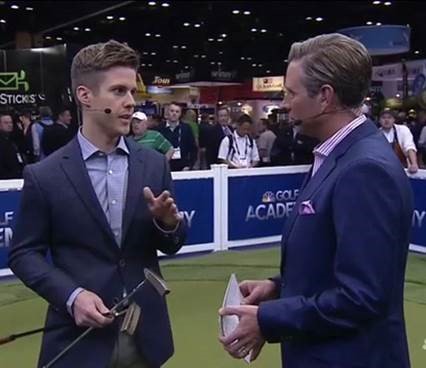 The Golf Channel's "Morning Drive" featured Lamb during the 2017 PGA Show in Orlando, which can be viewed here: http://www.golfchannel.com/video/growing-business-lamb-crafted-customized-putters/
See for yourself at www.instagram.com/tyson_lamb or on his website at www.LambCrafted.com.
As always you can visit our application page for more information, browse our gallery for ideas and contact Synthetic Turf International to Experience A Greener World…and a better golf game.