PGA Master Professional Alison Curdt Chooses Pioneer Synthetic Turf and Synthetic Turf International's NP50 Putting Surface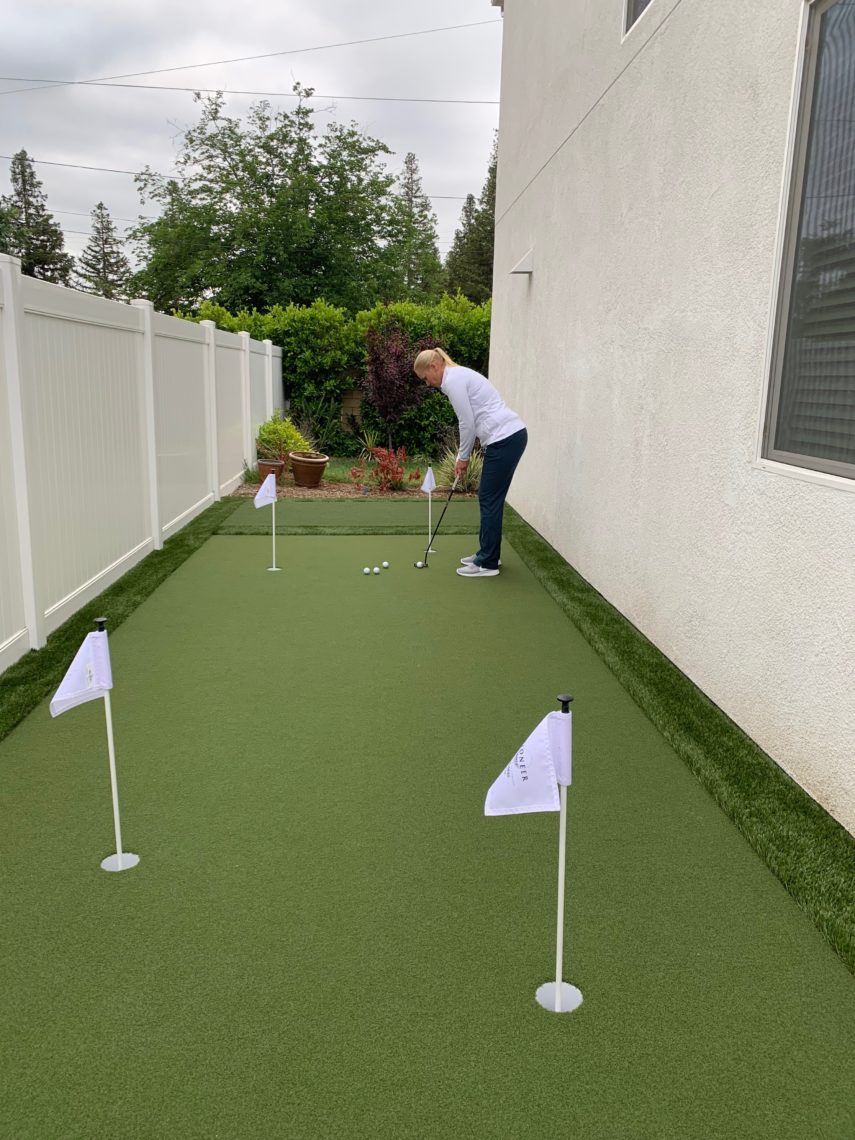 PGA Master Professional, Alison Curdt, dreamed of having a putting green at her home for several years.  She wanted a place to practice that was secluded and private.  Alison is a PGA Professional at Wood Ranch Golf Club in Simi Valley, California.
That's where she met STI Dealer and PGA Member Keith Thykeson.  Keith and his team at Pioneer Synthetic Turf installed a tee line at Wood Ranch a few years ago.
Keith designed the layout and installed the NP50, a cross-stitched, nylon product offering the truest roll of any putting surface on the market today.
Alison is thrilled with her green, and all the quiet practice it provides her.  In addition to being a PGA and LPGA Professional, Alison is also a practicing psychotherapist.  She specializes in working with athletes on the mental aspect of sport and performance.
Visit our application page for more information, browse our gallery for ideas and contact STI to Experience A Greener World.