Featured Application: Massive Village Park Putting Green Installed By STI of Atlanta During the Worst of the Summer Heat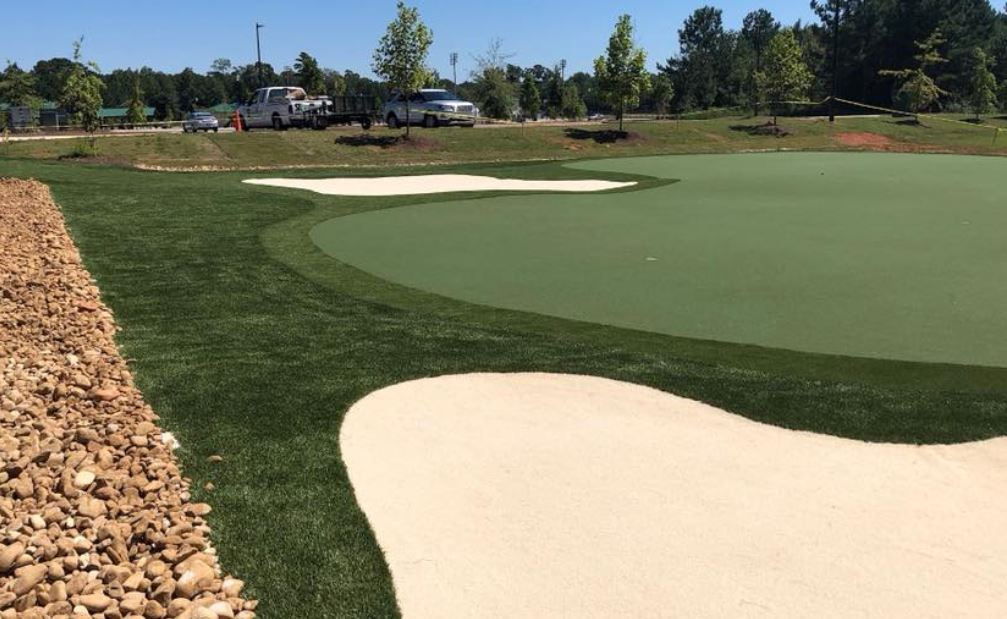 This week's Featured Application comes to us from our friends with STI of Atlanta.  Bobby Baughn and his team designed and installed this massive putting green in the suburb of Ellenwood, Georgia, southeast of Atlanta.  The team designed the Village Park Putting Green for the Henry County Parks and Recreation Department.  The project was funded through the cooperative purchasing program called Sourcewell (formerly NJPA).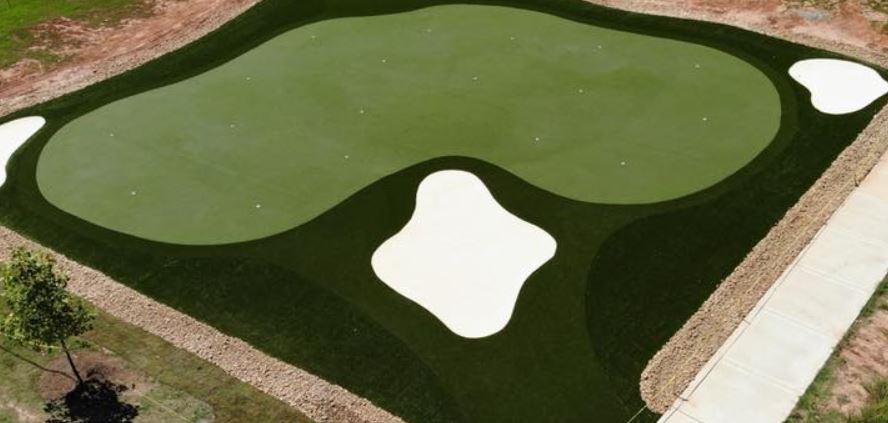 Bobby and his team installed this green using almost 5000 square feet of NP 50.  They wrapped the putting surface in a fringe using about 2300 square feet of SoftLawn® Pro Cut.  The second cut used 3000 square feet of SoftLawn® BluegrassBlend.  The team also installed about 800 square feet of Bunker Turf.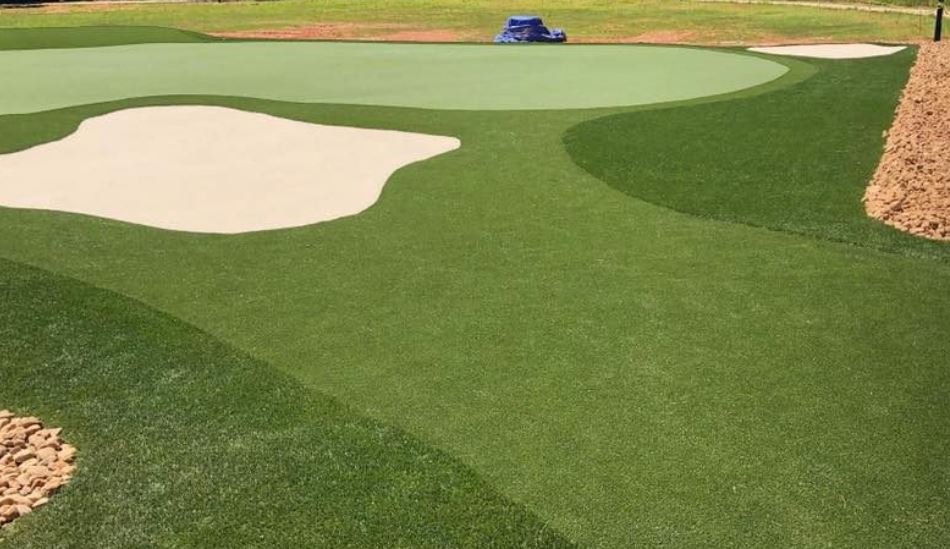 The green features three synthetic turf bunkers and 18 holes.  The plan is to have a covered area in the back corner with benches for relaxation, and to plant trees to enclose the green.
The installation team faced some of the hottest temperatures of the Summer while installing the green.  They worked under shade tents to help cool them down.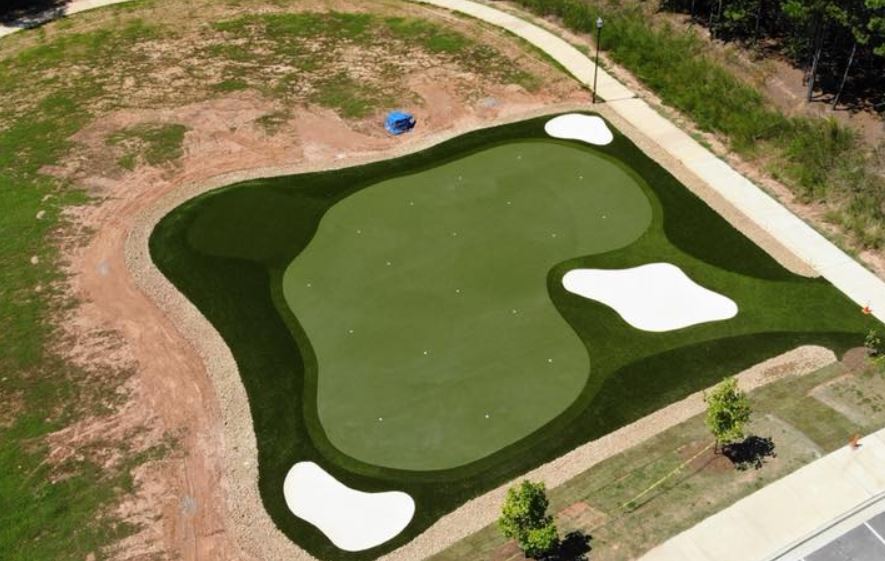 "We faced several challenges with this one, but it turned out great," said Baughn.  He added, "I have to give a special shout out to our dedicated and highly skilled crews for enduring many weeks of HOT temperatures in order to make this a reality!"
Visit our application page for more information, browse our gallery for ideas and contact STI to Experience A Greener World.