If you were building the home of your dreams, shouldn't the backyard be just as fantastic? That's certainly what award-winning Dillard-Jones Builders LLC, thought in constructing the 2013 Southern Living Showcase Home at Currahee Club in Lake Hartwell, South Carolina. One of the points of distinction of the gorgeous 4,000-square-foot home overlooking Hole #17 on Currahee's award-winning championship golf course is a beautiful synthetic turf putting green from Synthetic Turf International (STI). But don't take our word for it. The showcase home at Currahee Club will be open to the public on weekends from September 27 – December 22, with a portion of tour proceeds benefitting local charities.
 The showcase home putting green was the result of a strong collaboration between two STI distributors, Heritage Synthetic Turf and STI of Atlanta.  Manufactured to perform perfectly every time, our synthetic turf putting greens are used by professionals, amateurs and golf instructors worldwide such as the David Leadbetter Academies in Florida, Hawaii and California.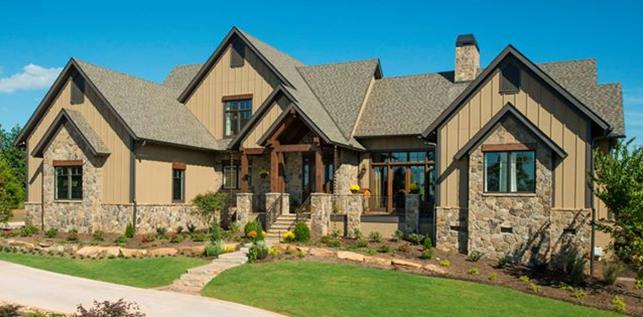 Nationwide, a growing number of golf enthusiasts are upping their game with the help of a lush, lifelike backyard putting green. Designed to produce results-oriented practice and reinforce the underlying mechanics of good putting, STI putting greens can make a big difference. "I have putted on many synthetic surfaces and yours stands out among them all," noted Trevor Immelman, 2008 Masters Champion. "The consistency rivals even the best greens we play on tour." 
 The 2013 Southern Living Showcase Home will be the fifth Southern Living tour home presented by Dillard-Jones Builders of Greenville, S.C. Now in its 20th year, the Southern Living Custom Builder Program includes approximately 100 custom home builders, carefully selected by Southern Living, that transcend the pages of the magazine into a dream home. Members are chosen for their extensive experience and knowledge, reputation in the marketplace, and focus on the discriminating customer who is looking to build a custom home. Published monthly, Southern Living is among the largest lifestyle magazines in the country with a circulation of 2.8 million and more than 15 million readers.
 Tour hours are 1:00 p.m. – 6:00 p.m. on Fridays and Sundays, and 10:00 a.m. – 6:00 p.m. on Saturdays. Admission is $10.00. Advance tickets can be purchased online via Eventbrite on the Dillard-Jones or Currahee Club websites. A portion of proceeds will benefit Neighbors 4 Neighbors of Stephens County and the Food 2 Kids Program of the Food Bank of NE Georgia.
Visit the showcase home website or call (864) 527-0463 for additional information.