The Ak-Chin Smash in the Sun
The World Long Drive tour AK-CHIN Smash in the Sun Tour Event concluded this week in Phoenix, Arizona and is the third official event of the 2018 World Long Drive season. This event was a qualifier for the World Long Drive Championship later this year in Thackerville, Oklahoma. We previously posted this schedule, but you can also visit the World Long Drive website for additional information.
The Exclusive Turf Provider for the World Long Drive Championship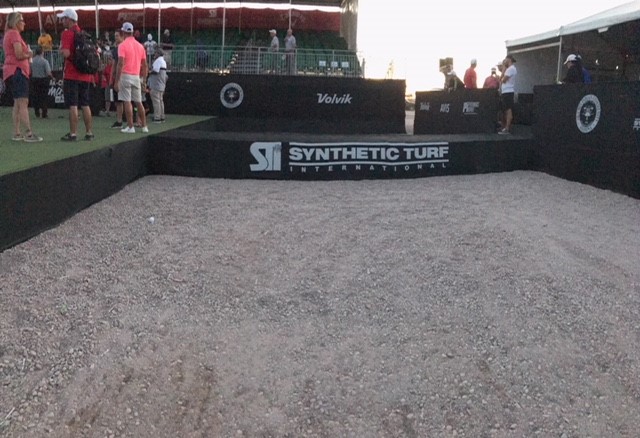 Match Play Finals Scoring
Men's Division: Winner – Will Hogue 421 Yards
Women's Division: Winner – Phillis Meti 380 Yards
CUSTOM TURF FOR THE WORLD LONG DRIVE CHAMPIONSHIP
Synthetic Turf International (STI) is proud to be the exclusive turf provider for the Volvik World Long Drive competitions again this year.
The hitting area is covered with our product Pro Ball Turf, with EZTee Poly discs cut in where players will be teeing the ball. The Pro Ball Turf allows for custom logos to be cut into the hitting area.
2018 WORLD LONG DRIVE NORTH AMERICA SCHEDULE