AK-Chin Smash in the Sun Played on Turf from Synthetic Turf International
The World Long Drive Tour's first event of the season, the AK-Chin Smash in the Sun, was played on turf from Synthetic Turf International (STI).  Synthetic Turf International is the sole synthetic turf provider for the World Long Drive Tour. The Golf Channel televised the Finals of the event on April 16.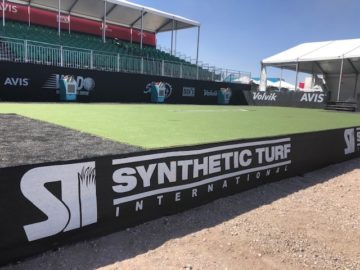 The event is held each year at the AK-Chin Southern Dunes, located on the AK-Chin Indian Reservation in Maricopa, Arizona, about 40 miles south of Phoenix.
STI provided our Pro Ball Turf for a majority of the tee deck, and inserted EZTee discs into the turf for teeing up the golf balls.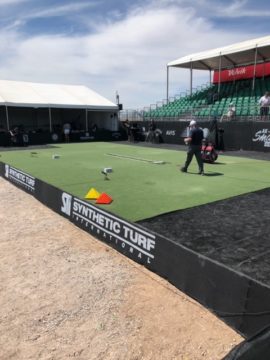 We installed a logo into the turf, in addition to providing black Pro Ball Turf for a logo in front of the tee deck.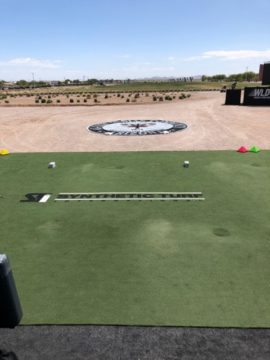 STI also provided a 12′ X 220′ practice deck for the event.  AK-Chin is one of two events on the World Long Drive Tour to use the practice teeline.
This is the third year that STI has provided turf the World Long Drive Tour.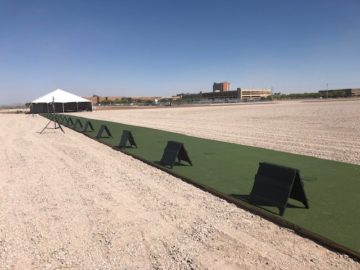 The event, itself, lived up to the hype.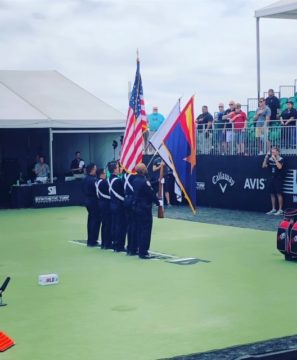 Qualifying for the televised finals began over the weekend with dozens of hopeful hitters vying for a spot in the televised Finals across three divisions (Men's, Women's and Master's).  The televised event showed the Men's Quartefinals, Semifinals and Finals, and the Women's Semifinals and Finals.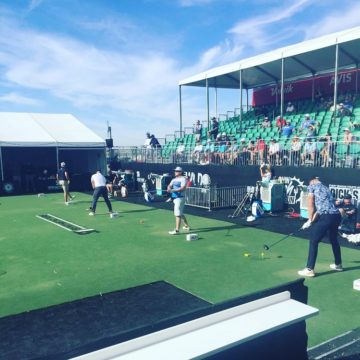 Phillis Meti of New Zealand, the reigning World Champion, won the Smash in the Sun for the second consecutive year.  She also set a new World Record drive of 413 yards.  To reach the finals, Meti had to defeat five-time World Champion Sandra Carlborg.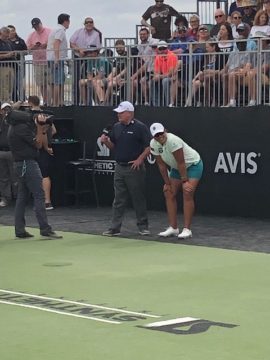 Tim Burke took home the Men's Open Division title over Kyle Berkshire.  Burke, a two-time World Champion, needed his eighth and final ball to win.  The 474 yard shot bounced on the boundary line eight times before settling on the grid for the win.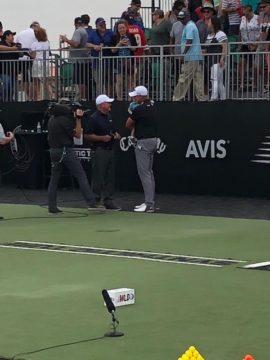 Visit our application page for more information, browse our gallery for ideas and contact STI to Experience A Greener World.