Featured Application: Courtyard at the Camden Fairfax Corner Apartment Building and Complex in Fairfax, Virginia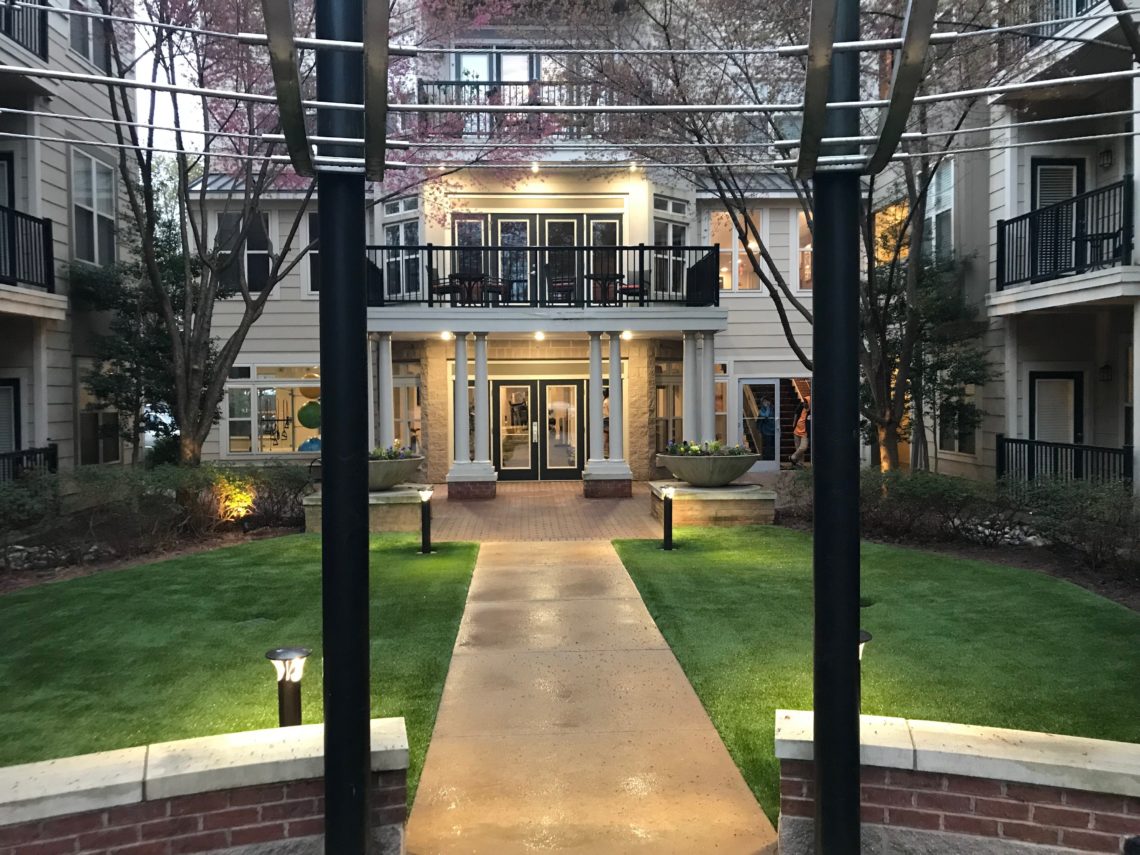 This week's Featured Application comes to us from Ray Francis with STI of Virginia.  Ray completed this beautiful courtyard at the Camden Fairfax Corner Apartment Complex in Fairfax, Virginia.
Ray and his team installed about 1200 square feet of SoftLawn® Bluegrass Blend in the courtyard.  It has quickly become the highlight of this apartment community. It offers private patios and sitting walls for gathering and grilling and the area also has lots of plant beds and ornamental trees that make this area quite private.
"The grass areas could not grow in the shade and with high traffic so it was always an eyesore," said Francis.  "Our turf provides the courtyard with a lush green lawn that compliments the beauty of the landscape," Francis added.
The Camden Fairfax Corner is owned by Camden Development and sits in the middle of the Fairfax Corner retail area.  The area has lots of fine dining, shopping and nightlife options.
Camden Development has used STI products in the past for Bocce Courts, Dog Parks and Landscape areas at many of their new communities and should continue to do so.
Visit our application page for more information, browse our gallery for ideas and contact STI to Experience A Greener World.