Turf Installation at Apartment Complex in Atlanta
This featured application comes to us from Synthetic Turf International dealer Bobby Baughn of Synthetic Turf International of Atlanta. Bobby has been in the business for years and is one of our premier installers in the South.
This project was a new apartment building they installed back in the fall of 2017.
The location is the Anthem on Ashley near the Old Fourth Ward section of Atlanta.  This area of Atlanta is currently undergoing revitalization and is becoming a hot place for young professionals and couples. The developer was North American Properties who Bobby and his team have done several similar projects with.  The synthetic turf was installed over UltraBase Champion Panels for drainage purposes and they used SoftLawn® Kentucky Blue Plus as the turf.  The total project was almost 5,000 SF which included a Sky Deck lounge area of 900 SF on the highest floor that looks out toward downtown Atlanta.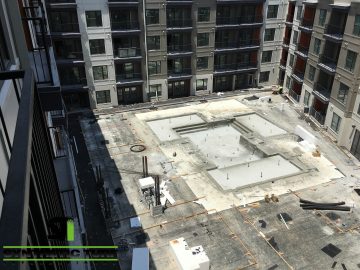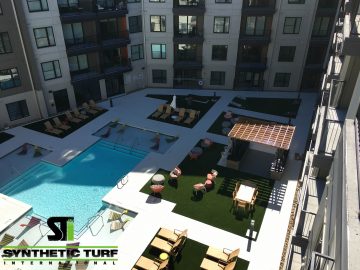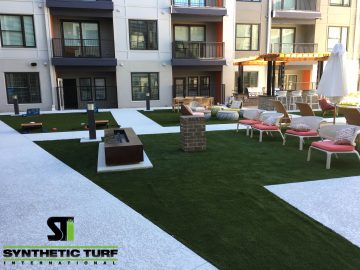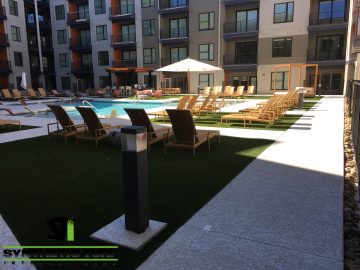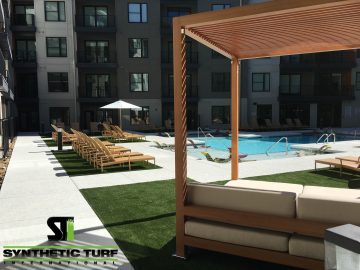 To learn more about the Anthem on Ashley please visit their website at
http://www.anthemonashley.com/gallery/.
About SoftLawn® Kentucky Blue Plus
SoftLawn® Kentucky Blue Plus is an excellent landscape product, with a thatch layer for added body. The two color blend of this product provides an authentic look and feel that truly resembles a natural lawn. Kentucky Blue Plus can be used for landscapes, putting green fringes, and playgrounds. This product is available in Field/Olive with optional perforations.
About UltraBase
UltraBaseSystems® are a multi-patented systematic approach to creating the next generation of base construction for synthetic grass, concrete pavers and athletic court tiles. UBS is revolutionary technology in a category of its own, a true game changer. For more information, please visit their website at http://ultrabasesystems.com/.
Visit our application page for more information, browse our gallery for ideas and contact Synthetic Turf International to Experience A Greener World.