Bart Baranco and the folks at Virtual Turf Systems recently installed an EZTee® Hybrid Plus Tee Line at Chambers Bay Golf Course in University Place, Washington.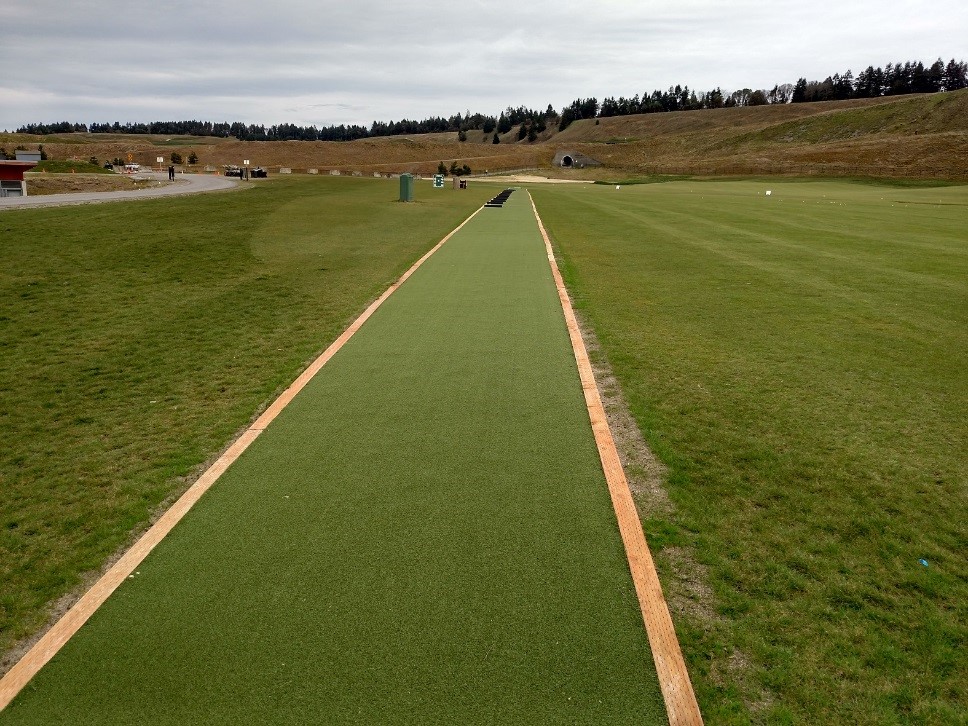 The project was installed on February 17, 2015 in preparation for the upcoming 2015 U.S. Open. The Chambers Bay Golf Course is the first course to host the Open in the Pacific Northwest, and with rolling fairways and unpredictable coastal winds, the course is sure to provide obstacles and excitement seldom seen at the U.S. Opens.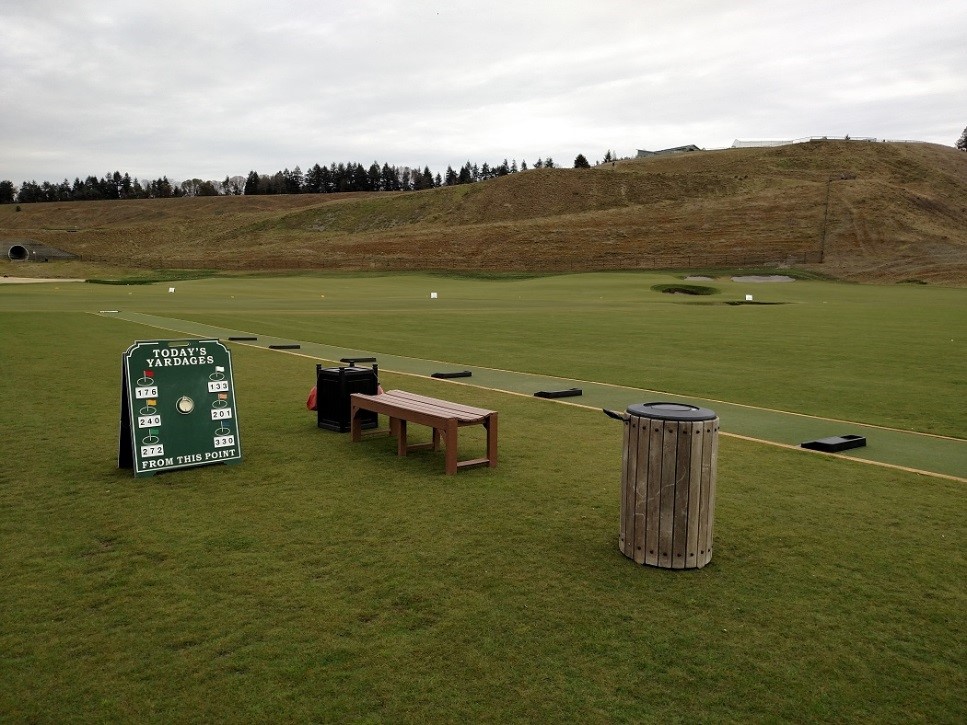 Chamber's Bay marks the first installation of STI's EZTee ® Hybrid Plus. Unlike some other tee line products, the EZTee® Hybrid Plus actually holds a real tee over the life of the product, allowing for a truly natural swing. That's why it is used by PGA professionals, teachers, tour players and numerous top rated facilities around the world. As gorgeous as the Chamber's Bay Golf Course is, it is made even more so with the addition of Synthetic Turf International's EZTee® Hybrid Plus, as it will allow natural grass on the practice range to heal while still providing golfers with a place to practice and warm-up.
Visit our application page for more information, browse our gallery for ideas and contact Synthetic Turf International to Experience A Greener World