Featured Application: Lovely Backyard Putting Green in Knoxville, Tennesee, courtesy of PLAYRITE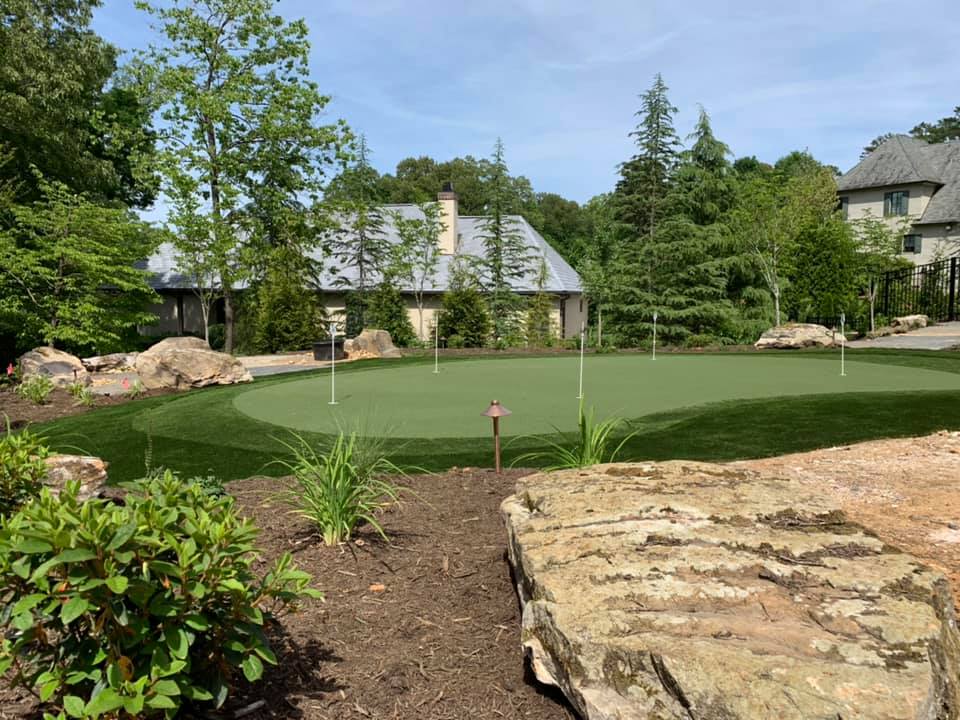 This week's Featured Application comes to us from the fine folks with PLAYRITE in Knoxville, Tennessee.  Chad Simmons and his team installed this lovely backyard putting green at a home in the Sequoyah Hills community, just a few miles west of downtown Knoxville.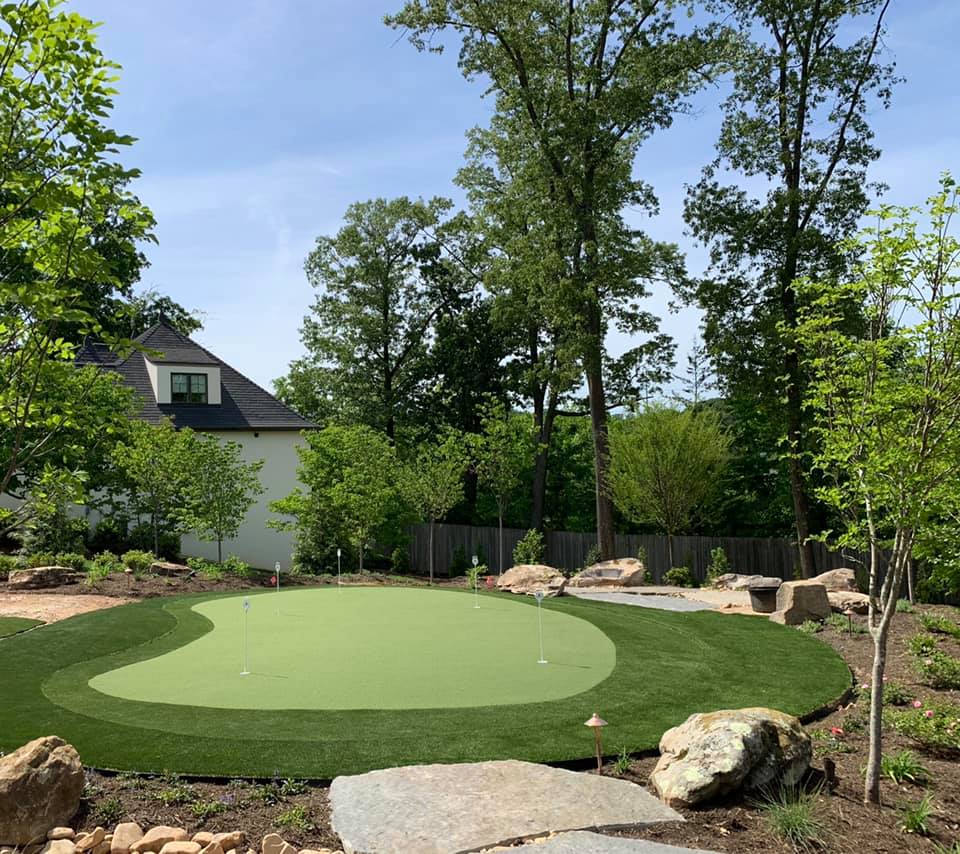 Chad installed NP 50 for the putting surface.  He wrapped the green with a SoftLawn® Pro Cut fringe, and added a second cut of Autumn Fescue.  The entire project was more than 1600 square feet.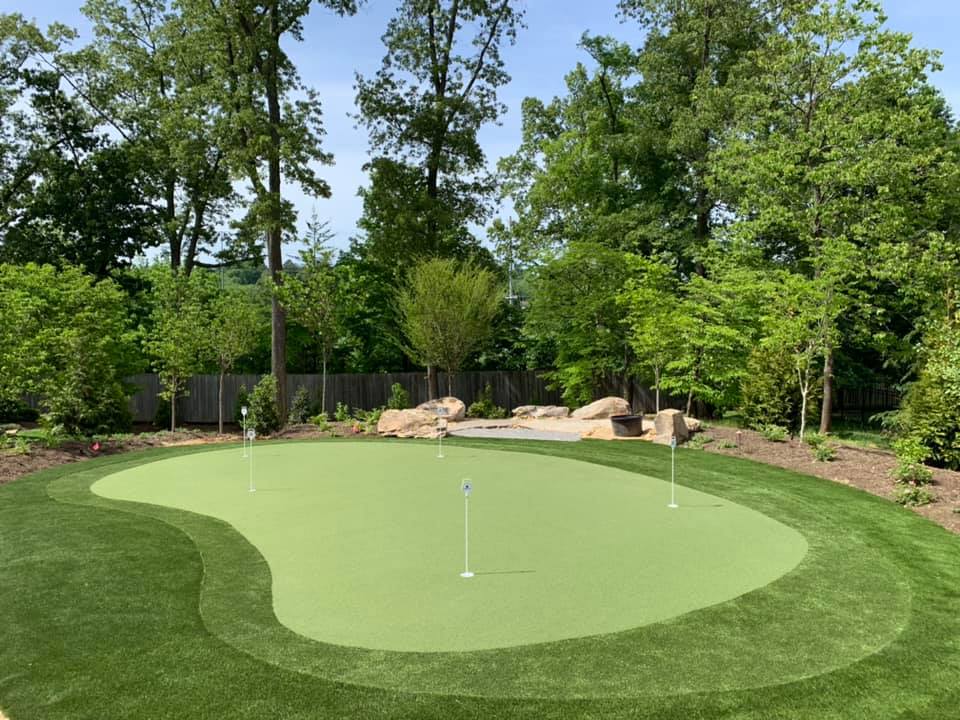 Chad and his team raised one end of the putting green an entire foot to bring it level with a firepit at that end.  This created a grade of about two percent over the 25 feet length of the green.  PLAYRITE installed the base over a grueling three days to ensure that it was to the customer's liking.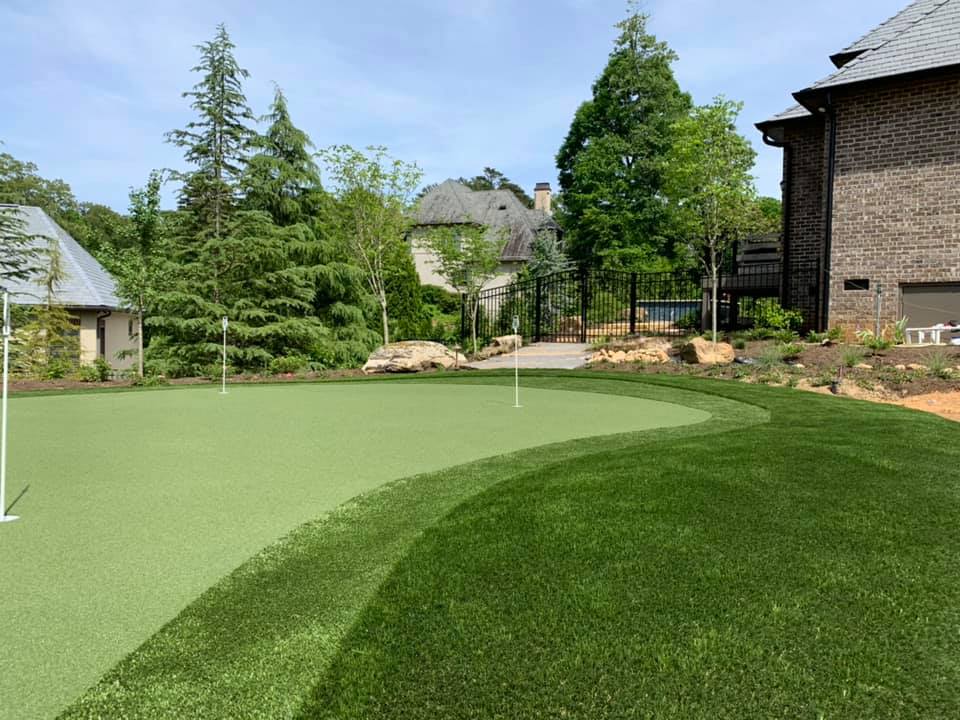 "PLAYRITE nailed this putting green.  It is exactly what I wanted," the homeowner said.  "Since the green was installed, the neighbors have been over almost every night to putt on it."
PLAYRITE is based in Knoxville, Tennessee, but services most of East Tennessee and the surrounding area.  They are an STC Landscape Certified installer, and have 25 years of experience working in the Synthetic Turf industry.
Visit our application page for more information. Also, browse our gallery for ideas and contact STI to Experience A Greener World.