STI Featured Application: The Immanuel Lutheran School Swingset Playground was recently completed by Jason and Hailey Barnes with Final Cut Synthetic Turf in Twin falls, Idaho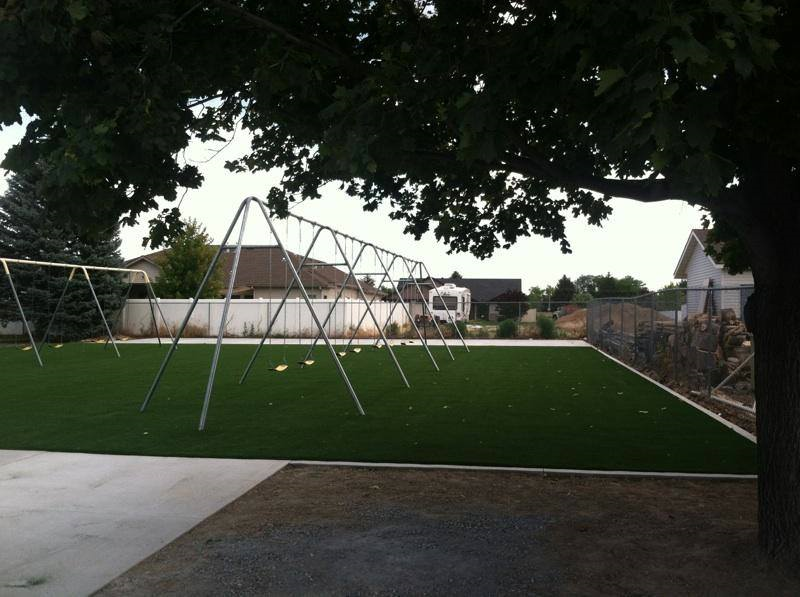 It's really neat to see the difference synthetic turf is making in providing a safer, cleaner and in most cases greener world.  This week's Featured Application is no exception.  The fine folks at Final Cut Synthetic Turf went to work to install and upgrade the swingset space at Immanuel Lutheran School, and succeeded in every way.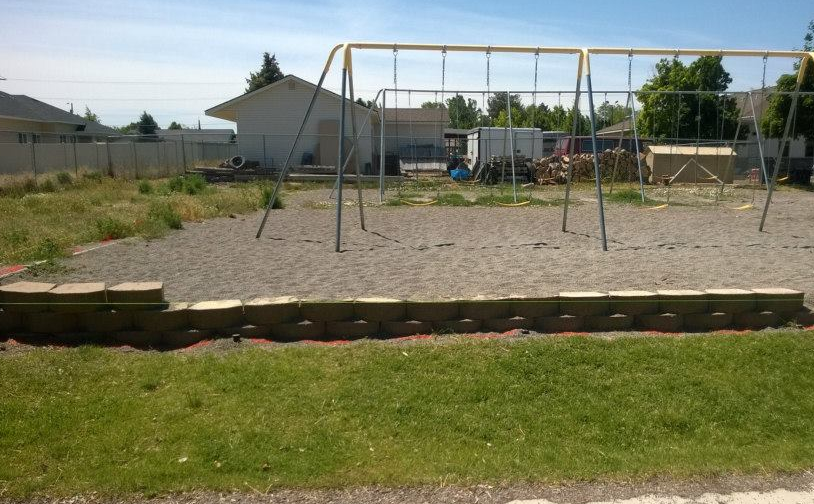 The old surface was a simple pea gravel space that was overgrown with weeds and patches of dirt.  Parents were complaining that their children would bring home pebbles in their shoes and pockets from this playground area.  And after it rained, there was no swinging as recess was either indoors, or confined to the blacktop area due the muddy mess.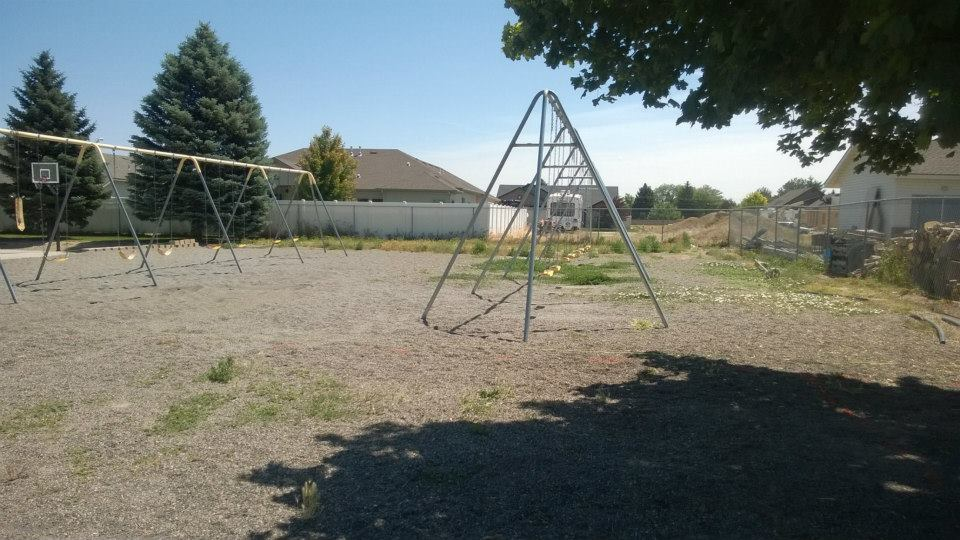 The Final Cut crew first smoothed out the existing surface and framed the area for concrete.  Once the concrete perimeter was poured, a layer of stone dust was added and compacted before the playground pad was installed. Finally, the turf was laid, and infilled with sand.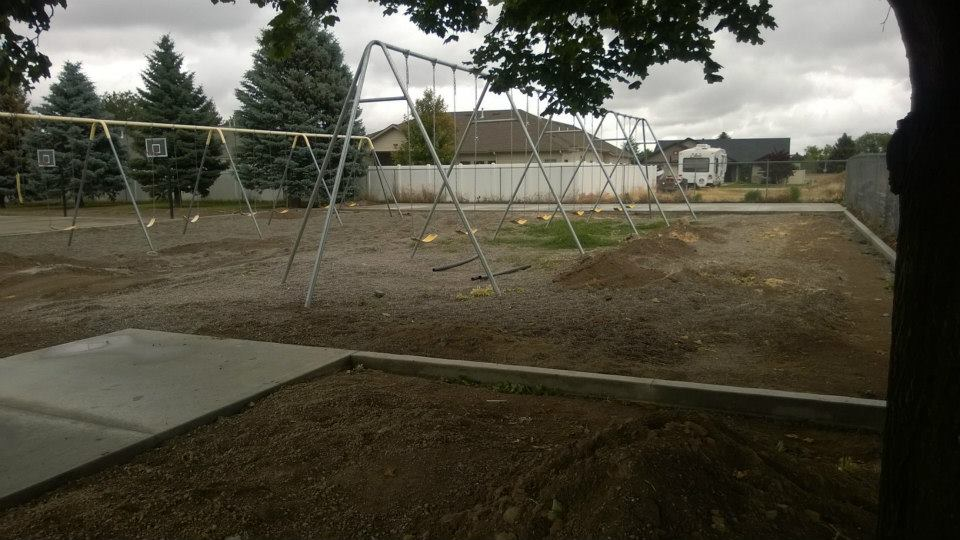 The turf has been a great addition because it's ADA compliant and provides a better critical fall height than the old surface (so it's safer), there's no more dirt and pesky pebbles (so it's cleaner), there's no more mud after rainy days (which makes the kids happy) and it's maintenance free and stays green all year.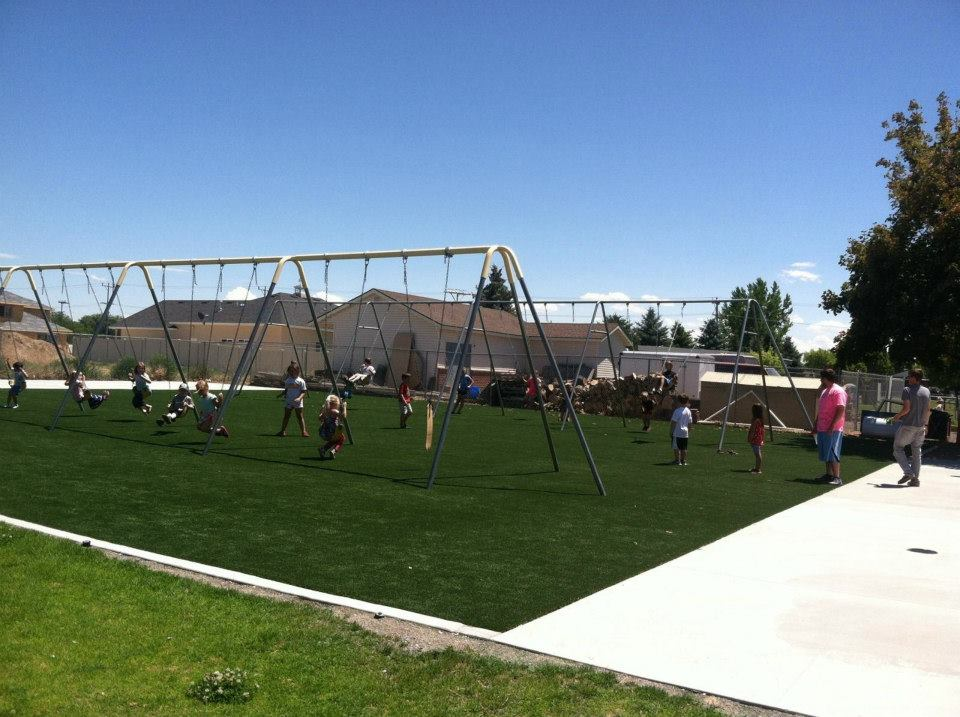 "This has been an incredible transformation that will be appreciated by all parents that have found rocks in their washers from the previous pea graveled surface. This surface is now ADA compliant and meets an 8 foot fall height," said Hailey Barnes with Final Cut Synthetic Turf, who added, "It is beautiful and extremely comfortable to walk on. We like to think that we have created a surface to safely swing and to practice gymnastics! Thank you Immanuel Lutheran, this was a fantastic project and you were a wonderful client!"
Visit our application page for more information, browse our gallery for ideas and contact Synthetic Turf International to Experience A Greener World and a cleaner, maintenance free playground.