STI paid a brief visit to the National Recreation and Parks Association Annual Congress  Trade Show Meeting in Charlotte, North Carolina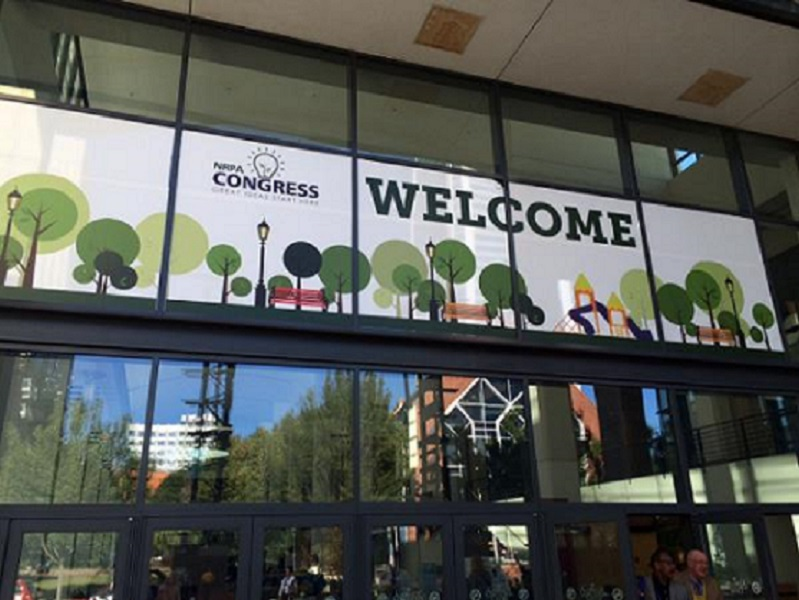 Last week, Synthetic Turf International visited the National Recreation and Parks Association Annual Congress trade show in Charlotte, North Carolina.
Equipment manufacturers from all over the world made the trip to showcase the best and brightest new products to facilities managers and parks and recreation directors from all across the U.S.
There were over 450 booths at the NRPA Congress, featuring playground equipment, outdoor exercise equipment, water testing products, athletic equipment and just about anything else one could imagine.  There were also several universities present, answering questions and providing information on the many programs they offer related to therapeutic and leisure studies.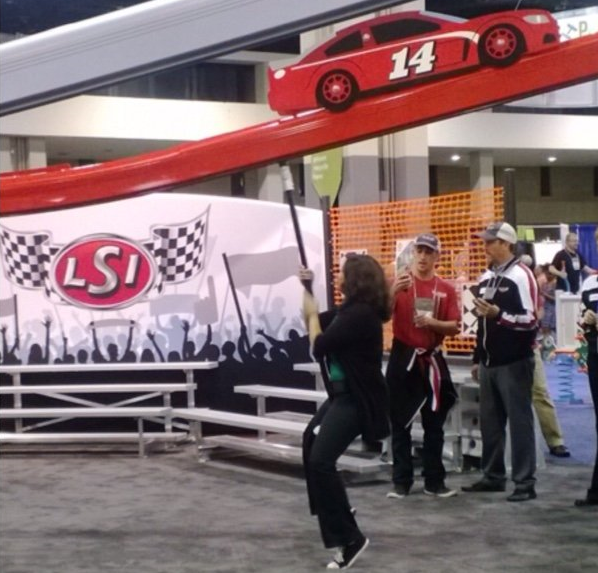 In addition to visiting the many hundreds of booths around the convention center, visitors can earn Continuing Education Unit credits by attending any of the more than 400 seminars and lectures offered on topics ranging from eliminating childhood obesity to the economic impact of frisbee golf, and everything in between.
The event was kicked off with a golf outing at The Tradition Golf Course in Charlotte on Monday afternoon.  Tuesday featured a NASCAR themed tailgate party before a more formal reception at the neighboring NASCAR Hall of Fame. Wednesday night featured a Quiz Bowl, where students from across the country competed, followed by a movie night outdoors on the terrace of the convention center.
On Thursday, attendees were invited to take part in a 5K Run/Walk along the Little Sugar Creek Greenway, and the Congress concluded with a Closing Reception in the Crown ballroom at the convention center.
The 2015 National Recreation and Parks Association Annual Congress will be held in Las Vegas, Nevada and will mark the trade show's 50th Anniversary.  STI has plans to exhibit at the show next year.  The dates are September 15-17.
Visit our application page for more information, browse our gallery for ideas and contact Synthetic Turf International to Experience A Greener World and a cleaner, maintenance free playground..