STI Featured Application: Arvo Pikkaranien and the folks at Synthetic Turf Innovations completely transformed this small backyard eyesore into an attractive outdoor space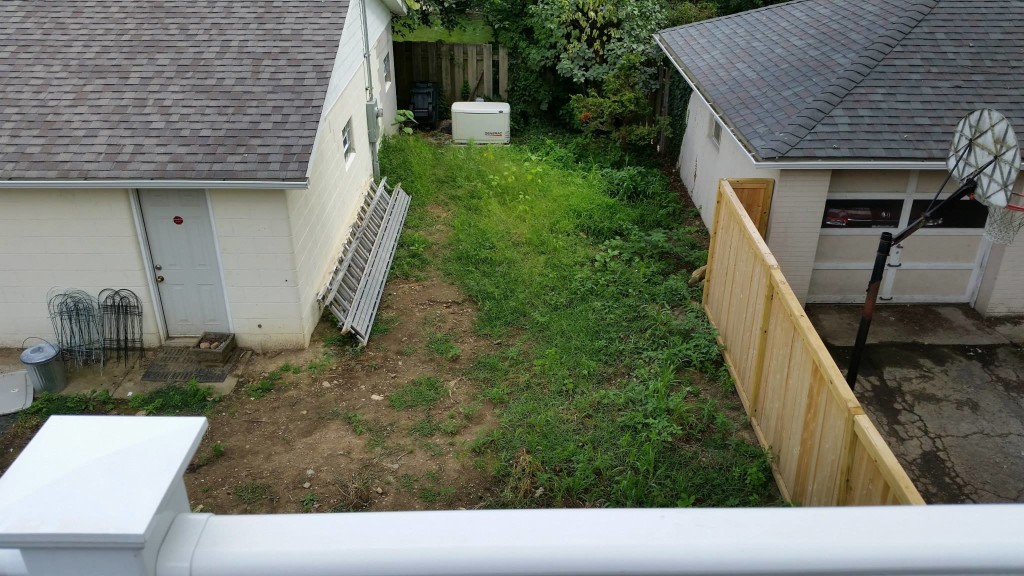 Synthetic turf can create a stunning backyard transformation in the right hands.
The picture above is a small backyard in suburban Columbus, Ohio before Arvo Pikkaranien and his crew began working.  It was a weed-infested space with no appeal.  The homeowner was having a tough time getting grass to grow evenly.
Every time it rained, the space became a muddy mess.  Plus, getting the lawnmower back there was always difficult because the area is completely enclosed.
So Arvo and his crew at Synthetic Turf Innovations went to work designing an application that was cleaner, greener and required little to no maintenance.
Now the homeowner won't have to worry about dragging the lawnmower into the backyard, and the space is clean and safe for children and pets.Not to mention, the space is much more appealing.  This doesn't even look like the same backyard.
The crew installed a nice paver patio area right outside the house, leading into the small courtyard area.  Turf was applied and lined on three sides by a mulched bed, where a variety of plants and flowers were planted.  Finally, the crew pruned back a few trees in the back right corner.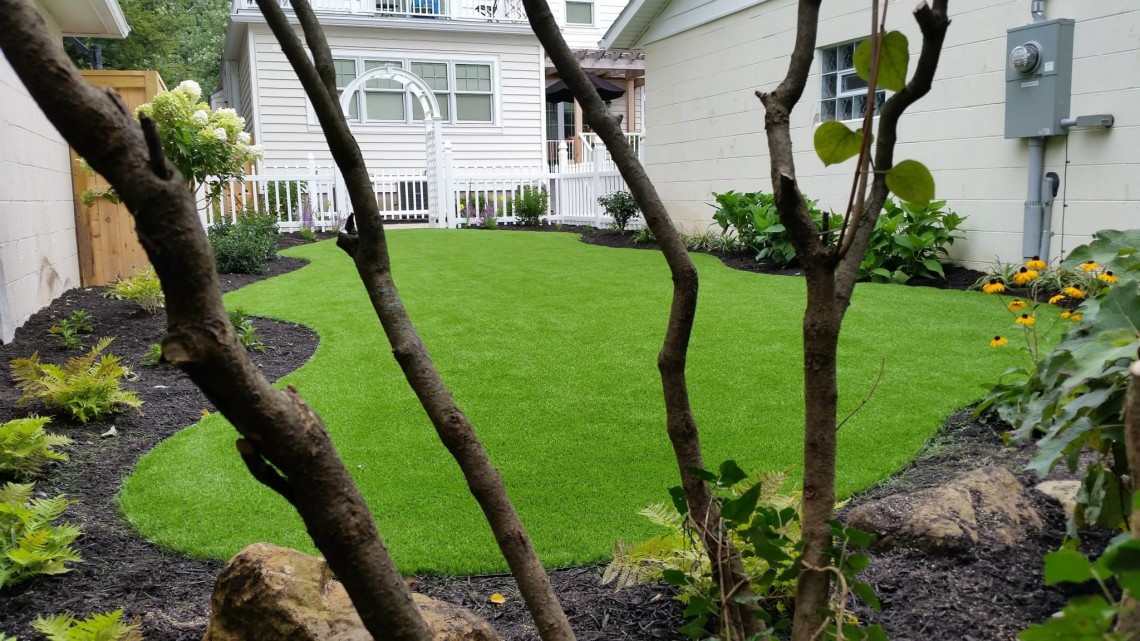 The homeowner is thrilled with the new look, and can't wait to entertain friends and family.
Great work, Arvo.
Visit our application page for more information, browse our gallery for ideas and contact Synthetic Turf International to Experience A Greener World and a maintenance free lawn and landscape.