Synthetic Turf International is honored to be a part of the College Football Hall of Fame and Chick-fil-A Fan Experience Grand Opening in Atlanta
The gang from Synthetic Turf International was on hand for the Grand Opening of the College Football Hall of Fame and Chick-fil-A Fan Experience on August 23 in Downtown Atlanta.
Atlanta Mayor, Kasim Reed was on hand for the event, which featured a huge outdoor tailgate party and several vendor booths set up along Marietta Street, with a few Hall of Famers scattered throughout.
STI was invited by Sporturf, our sister company, who supplied the turf field that is an integral part of the Chick-fil-A Fan Experience.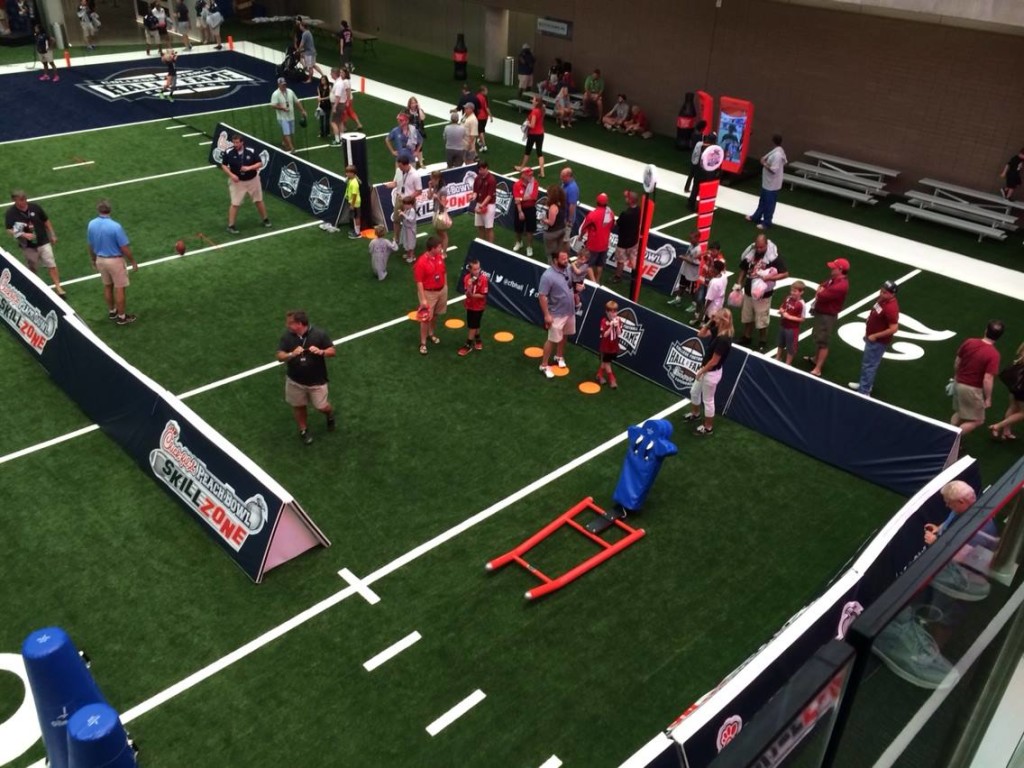 Guests to the hall enter through an entry tunnel into the Quad, where they are greeted by the Helmet Wall.  The Wall features helmets from all 768 college football teams.
The hall is filled with interactive multimedia stations where college football fans can find a wealth of knowledge about their favorite teams, and the sport in general.  There are booths designed to show fans what it feels and looks like on the field at their home stadiums.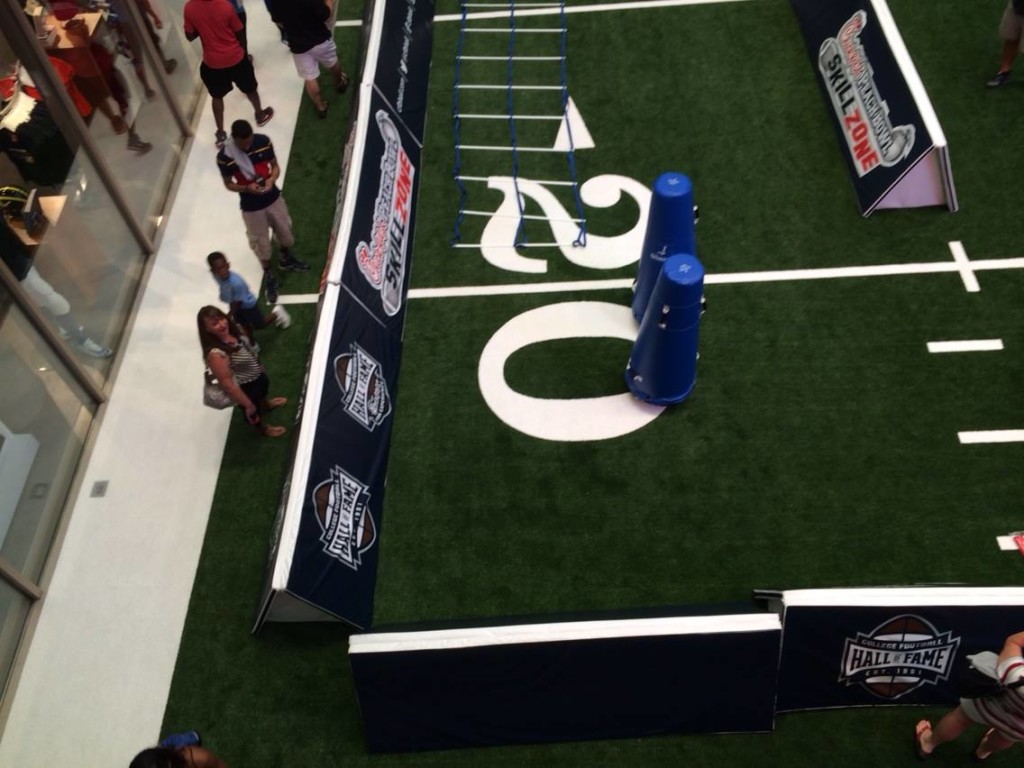 There are exhibits featuring the evolution of football uniforms over the past 150 years, the history of tailgating and the most intense rivalries in college football history.
There is also the state-of-the-art Game Day Theater, with an ultra high-definition 4K film, "The Game of Your Life," which shows visitors to the hall a glimpse behind the scenes of big time college football through the eyes of Hall of Fame players and coaches.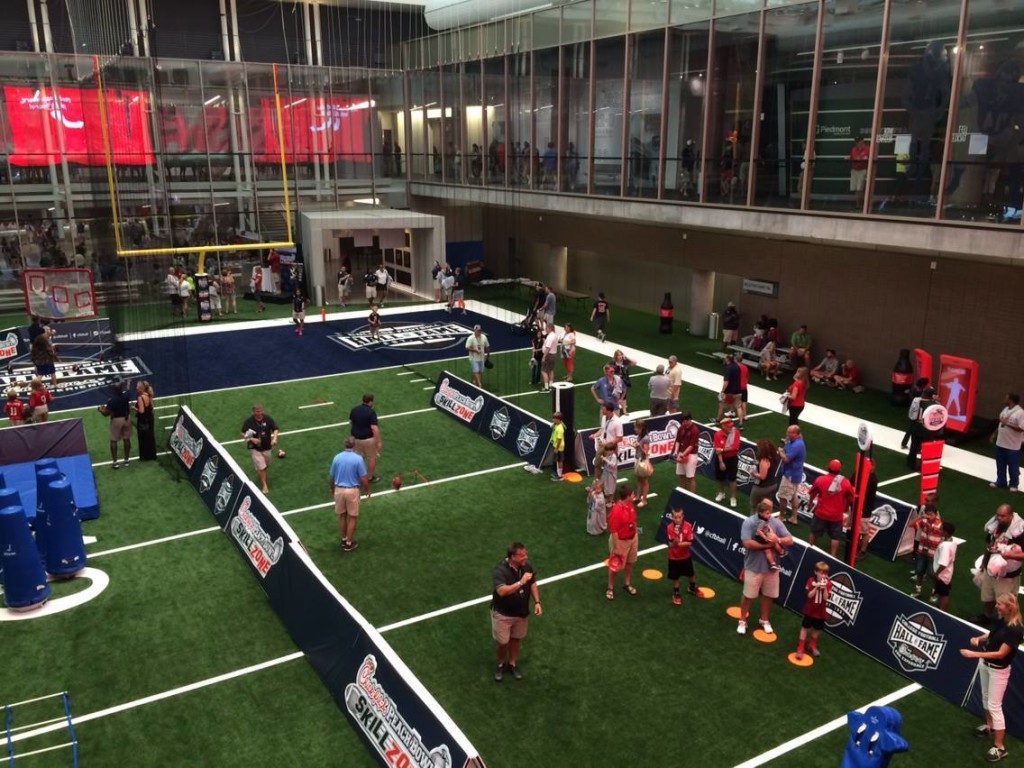 The indoor field has a number of football related games, running through the tackling dummies, pushing the sled, kicking a field goal and passing accuracy.  The turf on the field is a short pile height product with a foam pad backing.
The College Football Hall of Fame and Chick-fil-A Fan Experience is a must see for any college football fan, and it's a place where you can learn more about the game than just about anywhere else.
Visit our application page for more information, browse our gallery for ideas and contact Synthetic Turf International to Experience A Greener World and a maintenance free lawn and landscape.