STI Introduces Tennis Pro Turf
Our Tennis Pro turf is an advanced tennis court surface that can alleviate impact stress on the body attributed to playing on a hard tennis court surface. Tennis Pro produces a realistic ball bounce and allows players to slide as if they were playing on a clay court, without the maintenance of either.
Synthetic Turf International synthetic turf tennis courts include the latest technology and fiber systems in the artificial grass industry. STI's twisted PE yarns provide durability and playability year round.  An additional benefit of a synthetic tennis court surface eliminates maintenance required by as a result of cracking of concrete and asphalt tennis courts.
Tennis Pro is available in six color options.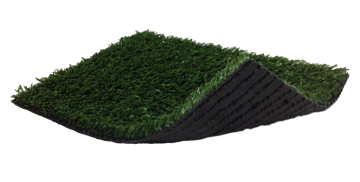 ADVANTAGES
∙ Beautiful lifelike appearance
∙ Fun for the whole family
∙ Provides realistic ball bounce of traditional grass courts
∙ Simulates slide of traditional clay courts
∙ None of the maintenance
Visit our application page for more information, browse our gallery for ideas and contact Synthetic Turf International to Experience A Greener World