The Synthetic Turf Council (STC) will host its Spring Membership Meeting at The Tropicana Las Vegas from March 17 through March 19.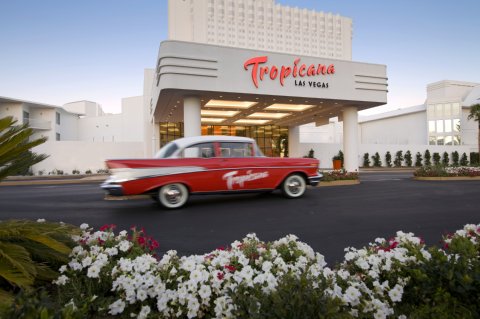 The 2014 Spring Meeting will attract more than 200 industry leaders for the purpose of providing educational opportunities for buyers, end users, architects and engineers on the applications and benefits of synthetic turf.
Throughout the three day event, there will be numerous opportunities to hear presentations from industry experts.
Monday, March 17, the "Whistle Stop" Seminar will give attendees a chance hear more about the wide range of applications for synthetic turf, the environmental benefits of such applications as well as the STC's Landscape Guidelines and other industry trends.
Synthetic Turf International General Manager, Dakota Harp, will be speaking on the uses and benefits of synthetic turf across numerous applications during this seminar.
There will two exhibitor showcases where companies will have an opportunity to display new and improved products for 2014.
Tuesday, March 18, featured speaker, Chris Nowinski will present a lecture on Player Safety and the Effects of Concussions on the Brain.  Nowinski is the executive director of the Sports Legacy Institute, and the author of "Head Games: Football's Concussion Crisis."  A Q&A session will follow.
Tuesday will also feature a discussion panel, moderated by STC Chairman, John Baize, on the STC's position on concussions and player safety.
On Wednesday, March 19, featured speaker, John Sorchan, PhD, will lecture on Player Performance on Various Types of Turf and present his findings on base pad research.  Sorochan is an Associate Professor of Turfgrass Science & Management in the Department of Plant Sciences at the University of Tennessee.
Additionally, Adam Thoms will present a lecture on Temperature Predication Modeling.  Thoms is a PhD candidate in the Dept. of Plant Sciences at the University of Tennessee.
The STC Spring Membership Meeting will conclude at noon on Wednesday, prior to the American Sports Builders Association Certified Builder Exam.
The Synthetic Turf Council was founded in 2003 to promote the industry and to assist buyers and end users with the selection, use and maintenance of synthetic turf systems in sports field golf, municipal parks, airports, landscape and residential applications. The organization is also a resource for current, credible, and independent research on the safety and environmental impact of synthetic turf. Membership includes builders, landscape architects, testing labs, maintenance providers, manufacturers, suppliers, installation contractors, infill material suppliers and other specialty service companies.  For more information, visit www.syntheticturfcouncil.org.