Featured Application: Synthetic turf pickleball and bocce court installation at a private residence in Hawaii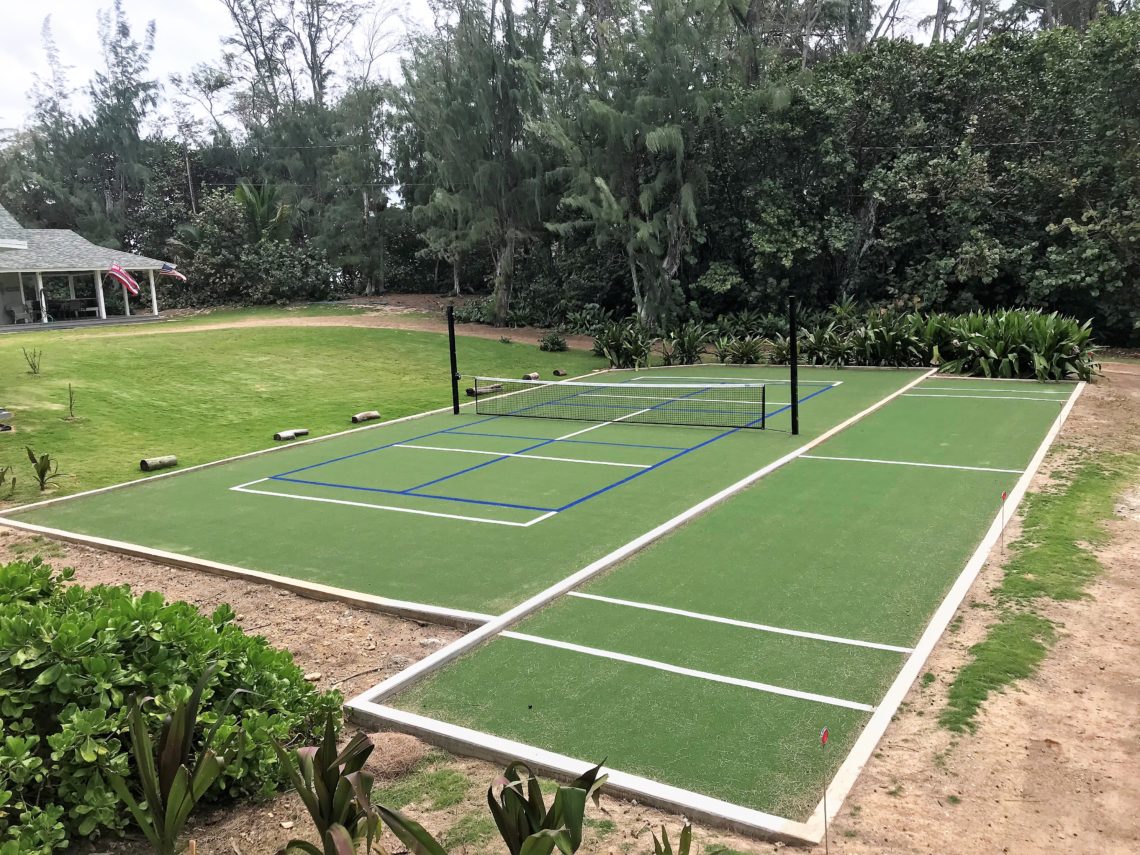 This week's Featured Application comes to us from the island of  Oahu. Rory Otto and his team with Nylawn installed this Pickleball and Bocce court  for a homeowner in Kahuku, Hawaii.  Kahuku is a town on the northern side of the island of Oahu, home to Hawaii's capital, Honolulu.
Rory and his team installed 3000 square feet of Pro Ball Turf with a 5MM foam backing and cut the lines into the turf onsite.  "On our next pickleball court, we probably won't use the 5MM foam backing," Otto said.
Pickleball and bocce are part of a growing segment of the synthetic turf market.
Pickleball is a combination of tennis, badminton and ping pong, and it's played with a plastic wiffle ball and wooden paddles.  It's typically played on concrete or hardwood surfaces.  It was created in Washington state back in 1965, and has been growing in popularity ever since.
Bocce is a form of bowling.  The court surface is typically a natural lawn or a crushed and compacted surface.  Only in recent years has synthetic turf been considered as a viable option for Bocce surfacing.
The team poured a concrete perimeter around both courts and used a nailer board to secure the edges.
Pro Ball Turf is doesn't require infill, making it the ideal choice for these applications.
"Turf is a great surface for pickleball and bocce, and the homeowner is thrilled with the results," Otto added.
Visit our application page for more information, browse our gallery for ideas and contact STI to Experience A Greener World.